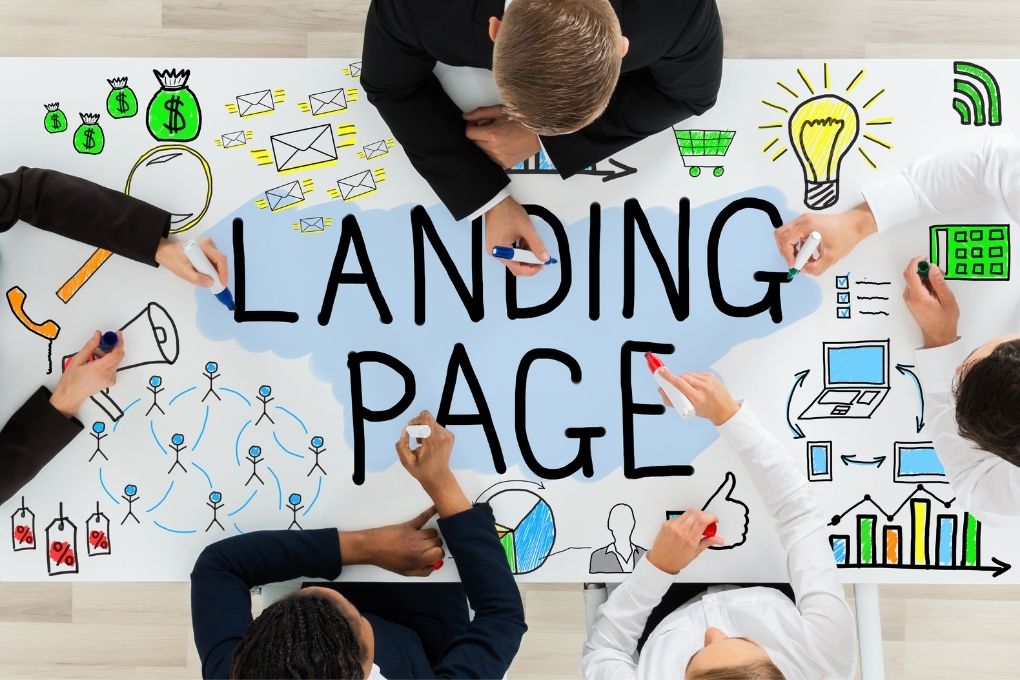 Those who know what a landing page is are clear that it can be considered the beginning of a very fruitful relationship with a person of interest. We are talking about the buyer person and the point of the top of the funnel where he begins his journey, the one we call "the customer journey".
Through this page, the brand can exchange value in the form of a response to a specific question, for personal data, the contact information of a prospect who becomes a lead when he leaves us his name, email, and some other information.
What is a landing page, and how does it work?
To understand what a landing page is, you need to know that it is a place on the internet where visitors become potential customers. It can be linked to a website or blog, found in an email footer, or placed on a product or resource page. There are also them in banners, pop-ups and drop-down menus.
Although it is more important than location, it is a detail that also counts and its operation. Through a link, the visitor must "land" on a page where it is proposed to obtain something valuable in exchange for leaving their contact information.
The key points of how a landing page works are :
The content, simulation or discount to be downloaded cannot have any cost, and it must be free.

The only way to obtain the downloadable is in exchange for leaving the required information.
Everything in the design of this page should be aimed at facilitating the visitor's conversion. Therefore, things have to be precise. Avoiding confusion, which can lead to mistrust, and reducing the process as much as possible are two good practices to take into account.
What are the components of a landing page?
Each landing page is a world, but, in the end, in most, a series of common elements are observed, such as the following:
Holder.

You have to summarize the offer's attractiveness in a few words and be convincing. It is the first thing you see and should capture the attention of your visitors.

Text.

It must be well written and serve the purpose of the landing. Much better if you include data that provides confidence.

CTA.

The call to action is critical, as understood by those who know what a landing page is.

Form. Through it, the data of potential customers can be collected. A solid call to action.
How do I drive traffic to my landing page?
Although that is not enough, the value proposition is a crucial element to achieve this. In addition to a well-made landing page, it is always beneficial to have compelling reference content, frequent social media posts, guest posts on other blogs, participation in relevant forums, email newsletters, and sometimes even complement these actions. With paid advertising or influencer marketing.
Also Read : Content For Search Engine Optimization (SEO): Focus, Strategy And Keywords
About Author