ERP For Project Management – An ERP Consultant's Perspective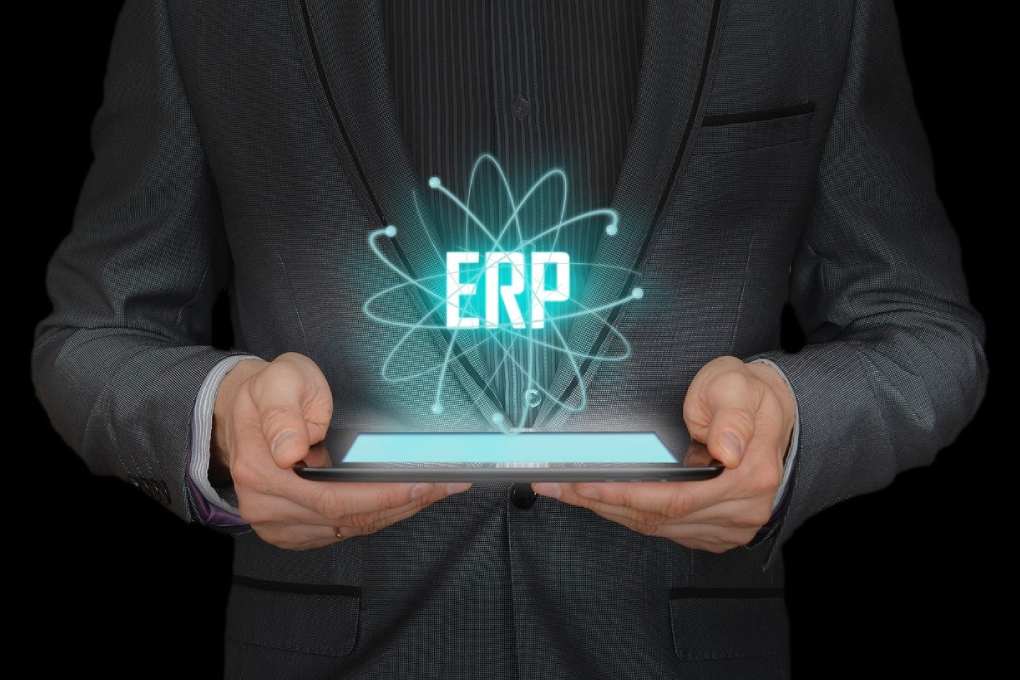 You're the captain of a ship navigating through treacherous waters, trying to reach your destination on time while managing a crew, unpredictable weather, and hidden obstacles. In the world of business, projects are often akin to these adventurous voyages, fraught with challenges and uncertainties. And just like a seasoned sailor relies on a trusted navigator, successful businesses lean on ERP (Enterprise Resource Planning) systems to steer their projects towards success.
But here's the catch: ERP systems are like sophisticated navigational tools, powerful but complex. This is where ERP consultancy swoops in as the unsung hero of your business journey, armed with a treasure chest of knowledge and expertise. In this blog, we're setting sail on a thrilling voyage through the world of ERP for project management, with a unique focus on the indispensable role of ERP consultancy. Why? Because, in the ever-evolving landscape of business, consultancy is your compass, your guiding star, your secret weapon in optimizing project management processes. So, hoist the anchor and let's explore the importance of ERP consultancy in making your projects smoother, more efficient, and ultimately, wildly successful.
How Inefficient Project Management Can Impact Businesses
Inefficient project management can have far-reaching consequences for businesses, akin to the turbulent seas wreaking havoc on a once-promising voyage. Let's delve into why this matters:
Missed Deadlines: When projects run off-course, deadlines tend to become moving targets rather than fixed goals. Delays can ripple through an organization, affecting other projects and commitments. Customers may grow impatient, eroding trust and damaging your reputation.
Resource Wastage: Inefficient project management often leads to poor resource allocation. Imagine precious crew members on your ship being assigned to tasks that don't contribute to your ultimate goal. Businesses similarly waste valuable time, money, and manpower on non-essential aspects, reducing profitability.
Budget Overruns: Just as you wouldn't want your ship's budget to spiral out of control due to unforeseen storms or mismanagement, businesses dread budget overruns in projects. Unplanned expenses can strain financial resources, potentially jeopardizing the stability of your organization.
Quality Compromises: When projects are rushed or managed poorly, the quality of the end product or service often suffers. Like a damaged ship unable to withstand the rigors of the sea, a product compromised by inefficient management may lead to customer dissatisfaction and long-term brand damage.
Stakeholder Frustration: Stakeholders, be they investors, clients, or employees, expect smooth sailing. Inefficiencies disrupt this equilibrium, causing frustration and undermining confidence in leadership.
In essence, inefficient project management is the storm that every business should strive to avoid. It can damage your ship (business) and jeopardize your journey toward success. That's where ERP consultancy comes into play as the lighthouse guiding you through these turbulent waters, ensuring that your projects stay on course and your business reaches its destination safely. In the upcoming sections of this blog, we'll explore how ERP consultancy can be your trusted navigator in optimizing project management processes and safeguarding your business's voyage.
The Role of ERP Consultants in Guiding the Implementation
ERP consultants play a pivotal role in guiding the implementation process, ensuring that organizations successfully leverage ERP systems to meet their business goals. Let's delve into the various aspects of their role:
Needs Assessment: ERP consultants begin by thoroughly understanding the unique needs and challenges of the organization. They conduct a comprehensive assessment to identify specific business processes that can be improved through ERP implementation.
System Selection: Based on the organization's requirements, ERP consultants help select the most suitable ERP system. This involves evaluating available options, considering factors like scalability, industry-specific features, and budget constraints.
Customization and Configuration: ERP systems are rarely one-size-fits-all. Consultants work with the organization to customize and configure the ERP solution to align with its specific business processes. This ensures that the system meets the organization's unique requirements.
Project Planning: Consultants develop a detailed project plan that outlines the implementation process, milestones, timelines, and responsibilities. This plan serves as a roadmap, guiding the project from start to finish.
Change Management: ERP implementations often entail significant changes in how employees work. Consultants help organizations manage this change by developing strategies for training, communication, and stakeholder engagement. They ensure that employees are prepared for the transition.
Data Migration: Moving existing data into the new ERP system is a critical task. ERP consultants assist in data migration, ensuring that data is accurately transferred without loss or corruption.
Testing and Quality Assurance: Before going live, ERP consultants oversee rigorous testing to identify and resolve any issues or bugs in the system. This ensures that the ERP system functions as intended and is reliable from day one.
User Training: Consultants provide comprehensive training programs for employees who will use the ERP system. This training helps users become proficient in using the system and maximizes its benefits.
Go-Live Support: ERP consultants are on hand when the system goes live to address any immediate concerns and provide support to users. This phase can be particularly challenging, and their presence ensures a smoother transition.
Post-Implementation Evaluation: After the ERP system is operational, consultants continue to work with the organization to assess its performance and gather feedback from users. This feedback is used to make necessary adjustments and improvements.
Optimization: ERP systems evolve over time, and consultants help organizations make the most of their investment by optimizing the system. They identify opportunities for efficiency gains and recommend enhancements.
Troubleshooting: In the event of issues or challenges with the ERP system, consultants are a valuable resource for troubleshooting and resolving problems promptly.
Knowledge Transfer: ERP consultants aim to transfer their expertise to the organization's internal teams, ensuring that employees can maintain and enhance the ERP system independently.
Continuous Support: Many ERP consultants offer ongoing support services to address questions, concerns, and system updates long after the initial implementation.
In summary
ERP consultants serve as experienced guides throughout the ERP implementation journey. Their expertise helps organizations navigate the complexities of ERP adoption, ensuring a successful transition and ongoing benefits realization. Their role extends beyond the initial deployment, fostering long-term success and adaptability in a rapidly changing business environment.
Also Read: Management Skills: The 10 Most Important In Leaders
About Author