How Do You Protect The Camera Of The iPhone 13 Pro / 13 Pro Max From Dust And Scratches?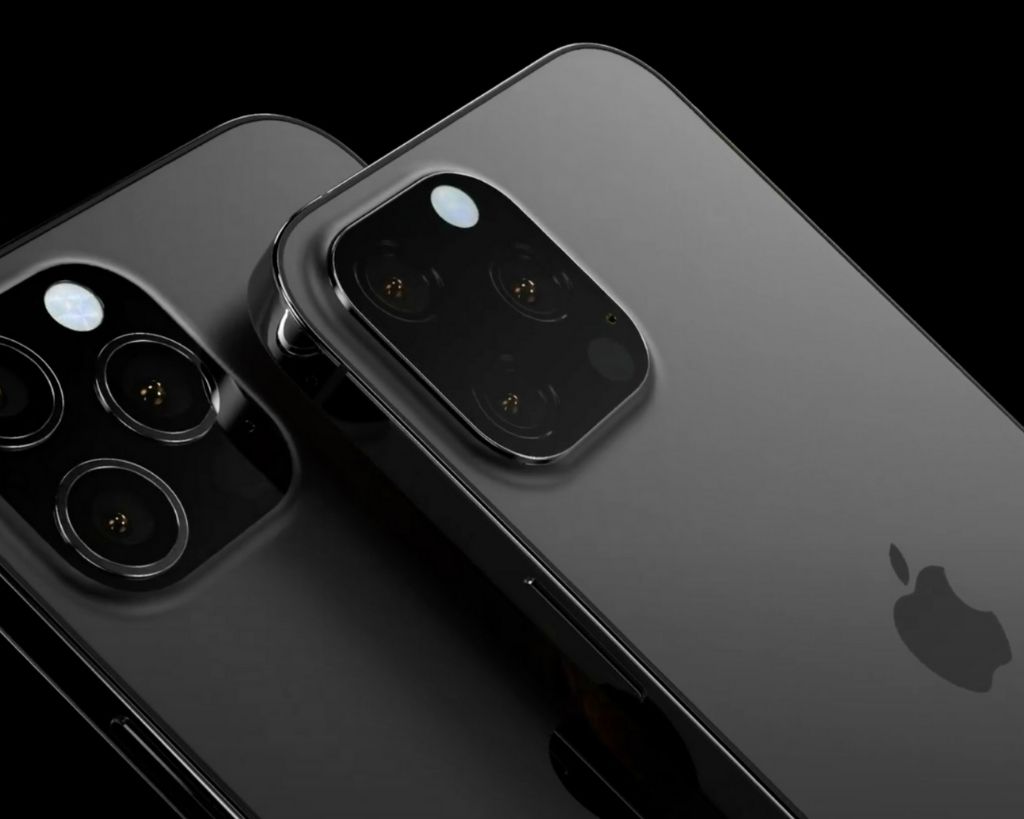 "How could that have happened? What was he thinking?" How about if I let you in on this story later?
I never intend to stir up fear in you, but if I ever told you the story of one of my buddies whose iPhone 12 broke on the way to work, you would be reading and digesting this article with excitement.
Maybe I should put this topic in much simpler terms so you can understand what I'm talking about:
It's not unreasonable to rave about your newly purchased iPhone 13 Pro / Pro Max. I haven't gotten over mine since buying it, so go ahead and do it.
While you're still excited about your new purchase, now, if I'm being honest with you, it's better to look out for one of the most critical pieces of information that could save you a lifetime of devastating pain .oh, a lifetime? I think that was extreme!
Extreme, yes, but not overdone or overemphasized, and I'll leave the picture as it was drawn.
It seems to me that one of the main problems we had with the iPhone 13 is about to repeat itself, and this is not going in a good direction.
Unfortunately, without the right precautionary and safety measures, we would not find common ground for maximizing some essential functions of the iPhone 13 Pro / Pro Max.
I don't mind writing about these things to protect your iPhone 13, but my pain is that you are not getting the most out of your iPhone 13 Pro / Pro Max and everything it takes to protect it, left to chance.
And if you are a photo/videographer or one who likes to do magic with the camera, then I would like to point out to you at this point that this article will be of greater use to you, so buckle up while we drive.
Maybe I was pretty blunt at the beginning of this article, but now is the time to share with you the reason for my harsh tone:
Hardly two weeks have passed since Apple introduced the iPhone 13 series, and there was already this SOS call (save our soul).
I'm not a fan of bad news, but I have to share it with you to relate to my pain, even if it didn't happen to me.
I was at the switchboard when customer care got a call from a man who called to ask if there was anything he could do to fix his scratched and somewhat smashed display!
A few minutes later, the man came to me and helplessly showed the service agent his iPhone 13 Pro Max, and I vented my displeasure when I saw his cell phone.
"How could that have happened? What was he thinking?" Those were the only questions I could mumble. It was a clear case of negligence on his part, and I'm glad he took the blame on himself.
At that very moment, he asked a question that led me to write this article, "What's next?" The only answer that came to mind right away was the title of this article.
Perhaps that should shed some light on the whole sad story and help reduce the fears that have built up within you.
The answer is straightforward: You can protect your iPhone 13 Pro / Pro Max in the following ways:
Avoid placing your device at high altitudes. You may be tempted to keep your machine in high places like the refrigerator, but you will not be in danger if you are careful enough. Your device can fall from a height if not properly stored, so definitely avoid storing your device in such a location.
Avoid Leaving The Phone On The Bed While Sleeping
Due to our different sleeping positions, if you leave your device on the bed while you sleep, you are only one step away from scratching or smashing your device. Hence, it is advisable to keep it in a safe place until one is awake.
If you love taking photos, the camera is the essential tool you have on the device, and you need to protect it at all costs.
Therefore, I have specifically selected two products that can provide maximum protection for your iPhone 13/13 Pro lens.
Also Read: Insta360 One X2 In The Test
iPhone 13 Pro / Pro Max  Tempered Glass Camera Protection Film 
Pixel protection

HD clarity

Protection from scratches

Original lightning bolt

Smooth assembly
This camera protection film has a unique recess for the flash of your device so that you can take photos in the dark without the lens flickering, as is the case with other protective films.
Considering the premium image quality that the iPhone 13's camera offers, keeping the device's camera in top shape for a long time is essential.
This protective camera film is crystal clear, and the pictures come into their own. At the same time, the camera is optimally protected.
The assembly is super easy. All you have to do is clean the lens and then put this protective film on.
Keep The Phone On A Soft Surface
To make sure of it is to have a soft/fluffy carpet if you are careless and drop your phones.
Cell Phones In The Same Place With Other Metal Or Sharp Objects
Ladies and gentlemen, the likelihood that you will fall into this trap is very high. Storing your device with other metal objects will create scratches and dents that can affect the appearance of your device.
Instead of carelessly putting it in your pocket, you can also take a small pouch for your device with you.
One way to avoid such scratches and dents from the metal objects is to use a protective cover. I would recommend you to buy the 360 ​​° case as it guarantees your device complete protection.
iPhone 13 Pro Cover With Two Pieces Of Armoured Glass  Screen Protectors
Key Features
Protection according to military standards

Tempered glass screen protector

Crystal clear optics
With its full back and shock-absorbing Air-Guard corners, it offers maximum protection for your device.
The frames are raised at the edges of the display and the camera to protect them from tiny marks, scratches or dents. The crystal clear optics help highlight the originality of the device.
This case lives up to its name because it has a protective film for the display, which offers complete device protection.
iPhone 13 Pro Max Cover With Two Pieces Of Armoured Glass Screen Protectors
Key Features
Protection for the whole body

Stable and shock-absorbing frame

Tempered glass screen protector

Clear HD
Like the iPhone 13 Pro protective case, the iPhone 13 Pro Max  is a bulletproof glass protective case.
It has Air Guard corners that are shock-resistant against accidental falls. It also includes a tempered glass screen protector for the complete protection of the device.
This sturdy full-body cover helps prevent scratches and dents. With the crystal clear case, you can bring out the authentic look of your device.
I know you don't want to be in the position to send an SOS message, so do what is necessary.
If you're a photographer friend, the iPhone 13 Pro / Pro Max's camera lens is the essential tool you have on the device, and you need to protect it at all costs.
About Author