Ten Tips And Tricks For The iPad Mini Six That You Should Know (2021)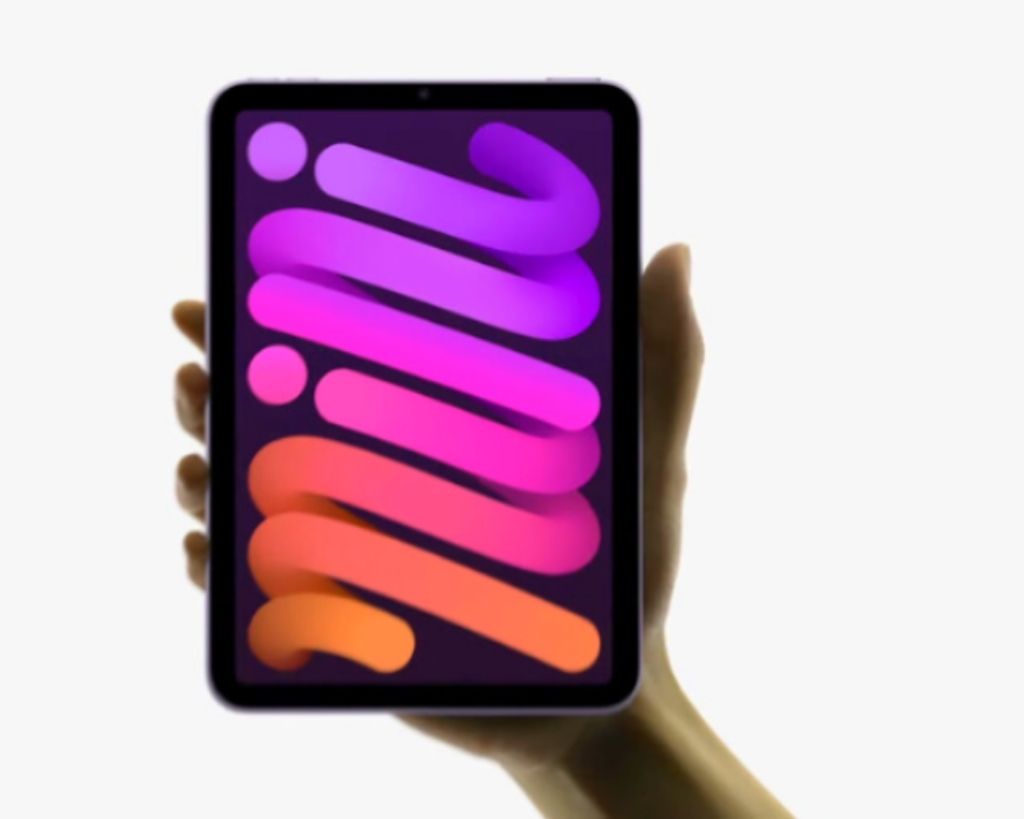 It's great that you'll look forward to the iPad mini 6 (2021) when it hits the market. I'm here to triple your excitement by sharing ten fun tips and tricks that will help you get the most out of your device.
Grab some snacks before we get started!
To get the most out of your device, here are ten tips and tricks you should know:
Dark Mode
The dark mode not only improves the viewing experience it also helps to save the battery. Therefore, it is advisable to leave this mode switched on to protect your eyes and be able to use the iPad mini longer between charging processes.
Select "Dark" from the "Display & Brightness" menu in the "Settings" app. Please make sure the dark mode icon has been added to the Control Center so you can quickly turn it on and off.
Settings> Control Center> Dark Mode
Communication
With the notification overview, you can keep your notification center clear and, at the same time, keep an eye on less critical notifications. The option to schedule communications and deliver them at a specific time makes it a helpful tool.
Open the Settings app> Notifications> Scheduled overview
Focus Mode
If you're using focus mode to keep distractions at bay, it would be helpful if you could turn it on at a specific time, location, or even when launching an app.
To do this, go to the Settings app> Focus> select a specific focus profile
Now select a schedule or add automation and adjust it according to your preferences.
Compress And Decompress Files In The Apple Files App
When you have a lot of files to manage and organize, so they don't fill up your iPad's memory, the ability to compress and decompress comes in handy. And the best part is, you don't have to go anywhere else to get this done.
Just open the Apple Files app on your iPad and long-press the file you want to compress to bring up the appropriate option where you can select Compress. If you need to uncompress the file, hold down the key for a long press and choose "Unzip" from the menu.
Also Read: MacBook Or iPad For University: What Is More Suitable For You?
Use Notes To Jot Down Your Ideas Quickly
Taking notes has never been easier, thanks to the introduction of Quick Note in iPadOS 15. This time-saving tool allows you to quickly capture your thoughts anywhere on your iPad without using the usual method.
Swipe up diagonally with your finger or Apple Pencil from the lower-right corner of the screen to open the floating Quick Note window.
If you're using a linked keyboard, press Globe + Q to bring up the Quick Note. You can also add a quick note to the control center.
Navigate to your device's settings apps, click on the control center and select the "+" button to the left of Quick Note in the settings app.
It's worth noting that Quick Notes can be found in the Notes app. It's important to mention that you can view them on both your iPhone and Mac.
Lock Notes
Who gets annoyed with nosy people searching your device for confidential things? At least I do, and that's why I'm particularly enthusiastic about this trip. So if you have private notes that you want to keep secret, make sure to lock them down.
Here's how it works:
First, open the Notes app.

Select a note and tap the menu button, the three dots in the top right corner.

Choose Lock from the menu.
After that, if this is your first time locking your note, create a password for your message, and then close it. Easy right? And whether!
Organize Notes With Tags
Tags make it easy to organize notes and find them faster. Fortunately, Apple added labels to the Notes app that you can use to categorize your messages based on your preferences. First, open the Notes app and select the note you want to mark up. Then enter the hashtag "#" next to the tag, followed by a space.
For example: # iOS15. You can use as many tags as you want in a note and place them anywhere. Under the Folder / Main tab, you should see all of the tags you have created.
Use Intelligent Folders To Organize Your Notes Automatically
The former might not be the best way to manage your apps. Here's an easier way to organize your notes – with the smart folder in your Notes app.
The smart folder in the Notes app does it all for you. With this time-saving tool, you can automatically categorize your notes based on the tags you set.
Here's how you can use the Smart Folder to organize your app:
Open the Notes app and go to the Folder / Main Menu area if it seems interesting. Then use the Folder button to select New Smart Folder from the menu. Then give it your preferred title, select the tags you want, and confirm with Done – done.
Blur The Background On FaceTime Calls
FaceTime has been updated in iPadOS 15 and includes several new features, including blurting the background. This feature can come into play smoothly when you want to divert attention from the ground or hide unwanted elements.
Just open the FaceTime application and start a video call. When the video call is connected, a person appears in a rectangular field as an icon at the bottom of the display. Turn on portrait mode by tapping this icon.
If you're already on a FaceTime call, tap your thumbnail in the lower right corner of the display. The portrait mode icon is now displayed in a pop-up window along with other settings. Select it to blur the background.
Create Tab Groups In Safari
After a long wait, Apple finally implemented tabs in Safari. You can now create accounts for specific topics such as news, technology, sports, etc. Not only does this make surfing faster, but it also keeps Safari cleaner.
To access this new feature, open Safari then click the Tabs button in the lower right corner. Now tap in the lower middle on "X Tabs." Then either create a new tab group from scratch or one based on the existing tabs.
About Author