MacBook Or iPad For University: What Is More Suitable For You?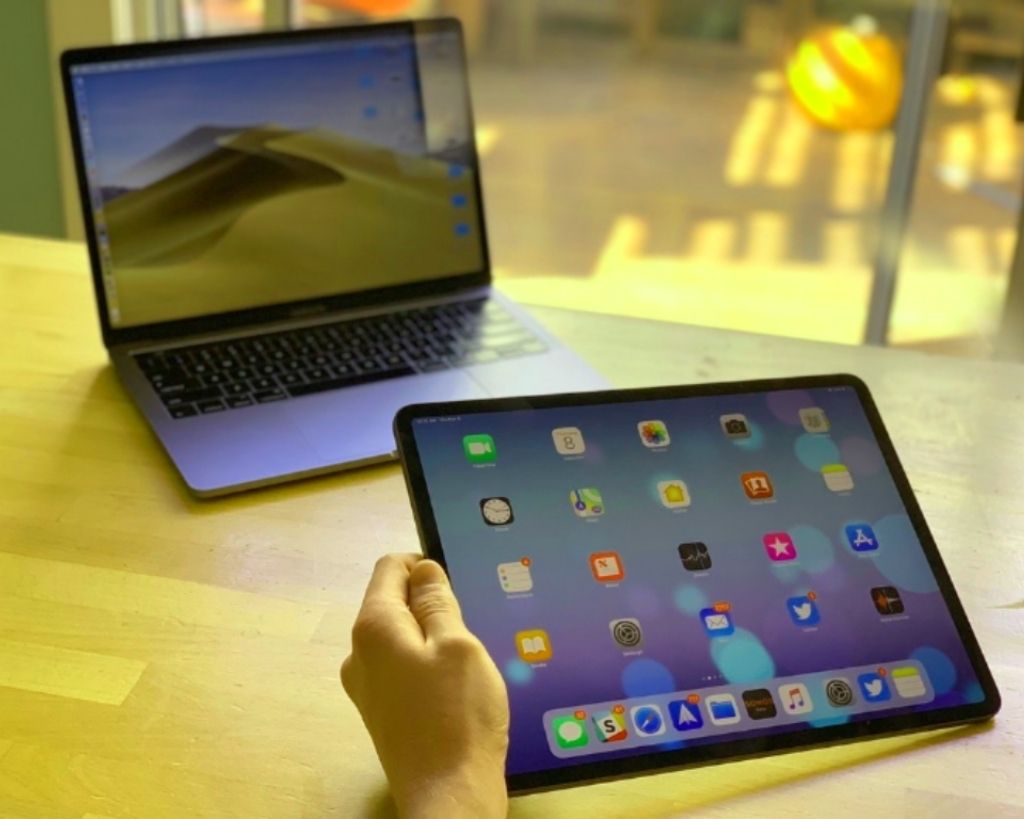 It would help if you had a laptop to study; that much is clear. Or maybe you prefer a tablet? If you want to invest in an Apple device, you ask yourself the same question: would you like an iPad or a MacBook for university? We have all advantages and disadvantages in view and will help you with the decision. 
Your choice should primarily depend on the tasks for which you will need the device during your studies. Depending on the course of study, this can make significant differences. A combination of both devices may even be the best choice for you – if the financial means allow it. 
MacBook Advantage: All-Rounder With Computing Power
Most students instinctively pick up their laptops – and that makes perfect sense. MacBooks have a lot of computing power and are very versatile. You choose between several programs for every imaginable task that you have to do in everyday student life. From text editing to tables, from image editing to surfing or writing emails. Video and graphic editing are also possible without any problems. In addition, the battery usually lasts all day – even without a constant power supply. 
On the other hand, A MacBook shows its strengths, especially when it comes to term papers, theses, and, in general, when working on more important documents with many sources. On the one hand, with an Apple laptop, you get enough computing power to open many tabs in the browser or several programs simultaneously. On the other hand, large documents or complicated tables are still best edited with a mouse and keyboard. 
The Advantage Of The iPad: Long Live The Touchscreen
The question naturally arises: Why should you even consider an iPad for university? An important reason for this is the touchscreen in conjunction with the Apple Pencil. This is particularly useful in lectures, as you can write notes, drawings or equations directly into a document. You save these notes in seconds and have their hand in later. 
This is not possible with a MacBook because it still does not have a touchscreen. Artists and designers will also have fun with an iPad, as they can use the pad with touchscreen and pen directly as a drawing surface in various programs, such as Adobe Illustrator. Anyone who draws and illustrates a lot can hardly avoid an iPad for anything from a horse drawing step by step to advanced illustrations and realistic sketches. 
Use Both: The Best (And Most Expensive) Solution
Both MacBook and iPad have their strengths in everyday university life. You can play to all of these strengths by choosing both. In the lectures, you use the iPad, take quick notes there, and work relaxed at home with the MacBook for longer documents. Since both products are from Apple, you can easily synchronize them in the Apple ecosystem. For example, you can edit and view documents, pictures and more with iCloud on both devices. 
Of course, the most significant disadvantage with this variant is the cost point: two high-tech products means paying twice a more substantial sum. As a student, in particular, you usually don't have that much money left over. 
Which MacBook Is Right For Me?
Are you toying with the all-rounder MacBook? Then all you have to do is figure out which Apple laptop is best for you. 
The MacBook Air and the 13-inch MacBook Pro are pretty similar in size and configuration. Both have built-in the Apple M1 chip, a 13.3-inch retina display, up to 2 TB of storage, and 16 GB of RAM. The MacBook Air is a little lighter at 1.29 kg than the 13 inch Pro at 1.4 kg if you opt for the M1 chip with a 7-core GPU. The version with the 8-core GPU costs almost as much as the 13-inch MacBook Pro, which also has the 8-core GPU. 
The version with the weaker graphics processor of the MacBook Air is therefore much cheaper, lighter and very similar to the 13-inch Pro model. A perfect partner for the university. 
That leaves the MacBook Pro at 14 or 16 inches. Not only does it have a bigger screen than its little brother, but it also has more power. The core of this is the Apple M1 Pro chip. It works with up to 10 seats in the processor and with up to 16 centres in the GPU. The simple M1 chip has ten cores in the processor and eight cores in the GPU. This means that the significant MacBook Pros are also suitable for complex student activities such as video editing or video games. 
Apple doesn't skimp on storage either: The 14 and 16-inch MacBooks are available with up to 64 GB of RAM and 8 TB of SSD hard disk space. This gives you more than enough power and storage – but you also pay a correspondingly high price. 
Which iPad Is Right For Me?
If you'd instead plunge into student life with a tablet, Apple also has a few options ready. We're looking at the following options for you: 
iPad (9th generation) 

iPad Air (4th generation) 

iPad Pro (5th generation) 
It is best to sit in the lecture with a regular iPad. For this, you get the somewhat older A13 bionic chip as a processor, a Lightning connector and a 10.2-inch retina display. You also have to cut back on the Apple Pencil because the iPad is only compatible with the 1st generation pen. So you don't get an impressive performance, but you still get a good tablet with which you can follow the reading and take notes. At a price, you don't do much wrong. 
It gets a little more expensive with the iPad Air, which you can then work with the faster A14 Bionic chip. In addition, the iPad Air is compatible with the second-generation Apple Pencil and with the Magic Keyboard and Smart Keyboard Folio from Apple. The keyboard and the pen make everyday student life much easier for you when you work with the tablet. 
For full power, you use the iPad Pro. You also get an M1 chip for the high price, which you can also find in MacBooks, and up to 16 GB of RAM with up to 2 TB of storage space. This puts you almost on a par with a MacBook in terms of performance. In addition, the 11 or 12.9-inch liquid retina display is, of course, a touchscreen. You have to buy a keyboard and the Apple Pencil separately to use the tablet as a laptop replacement. 
Conclusion: MacBook or iPad For University?
The best way to make your choice is based on your course of study and the essential tasks that you will have to do with your device in the future. If you do a lot of artistic work or use the touchscreen to take notes or annotations, an iPad is a good choice. With an extra keyboard, you can also write on it without any problems. However, you should be aware that you do not get a full-fledged computer with it. Text editing, especially with more critical documents or tables and lists, is much more convenient and faster on the MacBook.
In most cases, a MacBook is the better choice for most students, as you also get MacOS as the operating system instead of the mobile iPad on Apple's tablets. But for that, you have to do without the touchscreen. You get all the advantages with the combination of iPad and MacBook, which work together perfectly thanks to iCloud and other Apple services. The disadvantage, of course, is the cost. 
Advantages And Disadvantages At A Glance
MacBooks are versatile and do almost any job with ease

The battery lasts a long time, and the computing power can handle extensive tasks

MacBooks don't have a touchscreen and are a bit bulkier than iPads

iPads score with touchscreens for artists and graphic designers

They are straightforward to transport, and the battery lasts a long time

More significant documents or extensive work, on the other hand, are difficult 
Also Read: Portable Chargers-Practical Help For On The Go
About Author