PlayStation 4(PS4)or PlayStation 4 Pro( PS4 Pro )Fan Too Loud?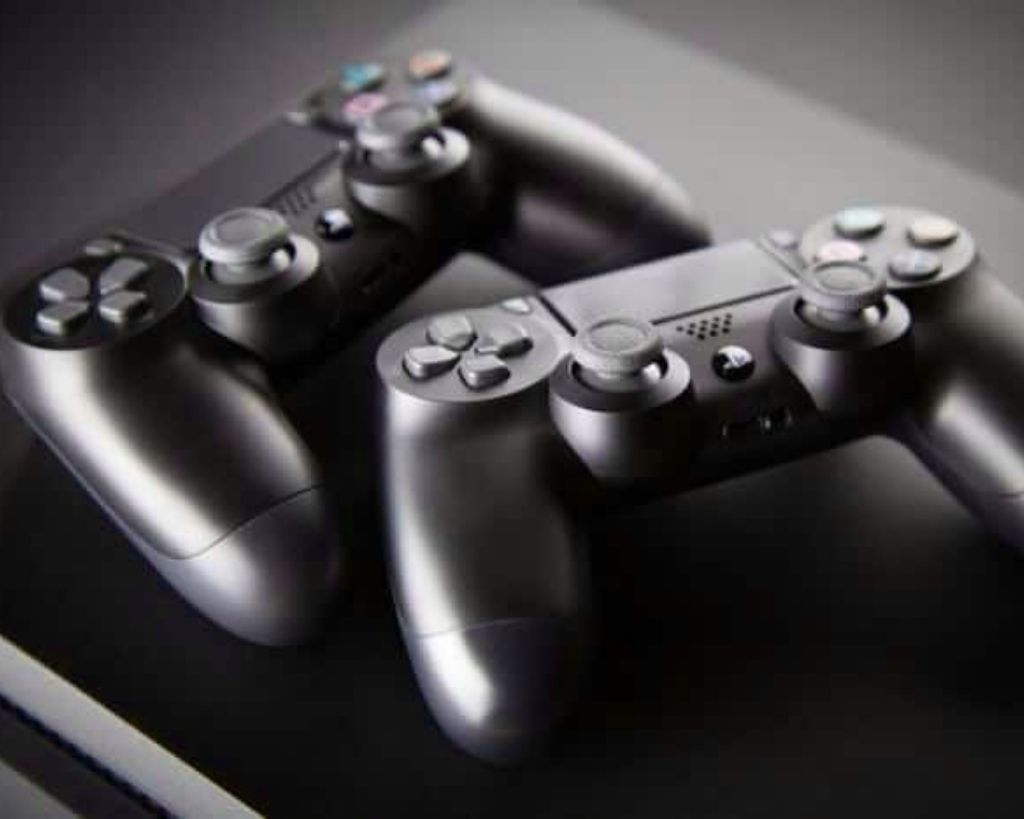 Does the fan of your PlayStation 4 or PlayStation 4 Pro sound like a vacuum cleaner while gaming and rob you of the last nerve? Then we have a few tips on how you can get your PlayStation quieter again with a few simple steps.
You like to gamble without headphones, but your PS4 or PS4 Pro really turns up with a lot of games, and you even have to turn the TV up? Many users are familiar with the annoying fan noises. And if you don't want to invest in a much quieter Sony PlayStation 5 – at least in terms of fan noise – we have a few tips for you on how to make your PS4 quieter again.
PS4 Fan Loud: Clean Console
Dust can collect in the fan, especially if your PS4 has been in operation for a long time and frequently. This makes it more difficult for the console to provide adequate cooling. The result: the fan rotates at a higher speed earlier to keep it cool – and becomes loud faster. Before you clean it, you should first remove the power cable from the console.
Ideally, it would help if you got a compressed air spray for the next step – you can get it for little money on the internet or in the electronics store. Be careful with it because just blowing wildly into the openings can, in the worst case, do more harm than good. Your goal is to loosen the dust carefully and then vacuum it off with a vacuum cleaner.
Also, use the vacuum cleaner carefully and, if possible, do not set it to the highest level. Drive through the fan openings on the back of your PS4 or PS4 Pro. Before or after this procedure, you can also take a cotton swab and use it carefully for cleaning – this will remove a lot of dust directly from the device.
Of course, the whole thing would be more straightforward if you unscrew your PlayStation 4 or PlayStation 4 Pro and clean the fans and then the interior. However, you lose your right to a guarantee by doing this, which you should be aware of. If you still want to do it this way, there are special cleaning kits for your console.
Pay Attention To The Place Of Installation
In addition, you should also pay attention to how you set up the console. If you like to have the PS4 upright, you have to expect it to get louder. The ideal conditions for the console only exist when it is lying down – if you still want to set it up, you should invest in a stand. Conveniently, in most cases, it also has charging slots for the PS4 controller.
It would help if you also avoided that the PS4 is too close to the wall or in a narrow or even closed shelf compartment because then the heat cannot be adequately dissipated, which is why the fans turn faster to compensate for this. Too much heat also builds up in the console when it is in the sun, and the room may even be hot – especially in summer, the fan generally has to deliver more power and becomes louder. So make sure that the PS4 is as accessible as possible, especially during the warm season.
It would help if you also took care of the location yourself: dust it off regularly to prevent too many particles from collecting in your PlayStation 4. Ultimately, these measures also increase the longevity of your console, as you reduce the risk of overheating.
PS4 Pro: These Settings Make The Console Louder
If it frequently happens that your PS4 Pro fans are loud, a few settings can sometimes help. However, the whole thing only works if you play games without Pro optimization. In the console settings, you will find options such as "Supersampling" and "Boost mode". These ensure more performance, a shorter loading time and a sharper picture in games without Pro optimization.
To offer you a more excellent look and a smoother picture, your console also has to deliver more power – which makes it warmer, heats up faster and turns the fans up. If you deactivate the options, you have at least some games a little more peace of mind – but at the expense of performance and image quality.
PS4 Fans Loud: Summary
Dust in the fans reduces the cooling performance of your PS4 or PS4 Pro, which quickly makes the console louder.

Carefully clean your console with compressed air and a

vacuum cleaner

– you can also remove dust with cotton swabs.

You risk losing your warranty if you unscrew the PS4 for cleaning.

The PS4 should be best if you want to have it upright; invest in a stand.

The console should stand as accessible as possible to be able to dissipate heat.

You shouldn't set up the console so that it is in the sun: That makes it heat up faster.

Place the PS4 and PS4 Pro some distance from a wall.

Regularly clean the installation site to reduce dust in the fans.

PlayStation 4 Pro only: Deactivates boost mode and supersampling for games without Pro optimization to make the console quieter – at the expense of optics and increased performance.

Games with Pro optimization generally require more power from the PS4 Pro and let the fan spin quickly.
Also Read: MacBook Or iPad For University: What Is More Suitable For You?
About Author