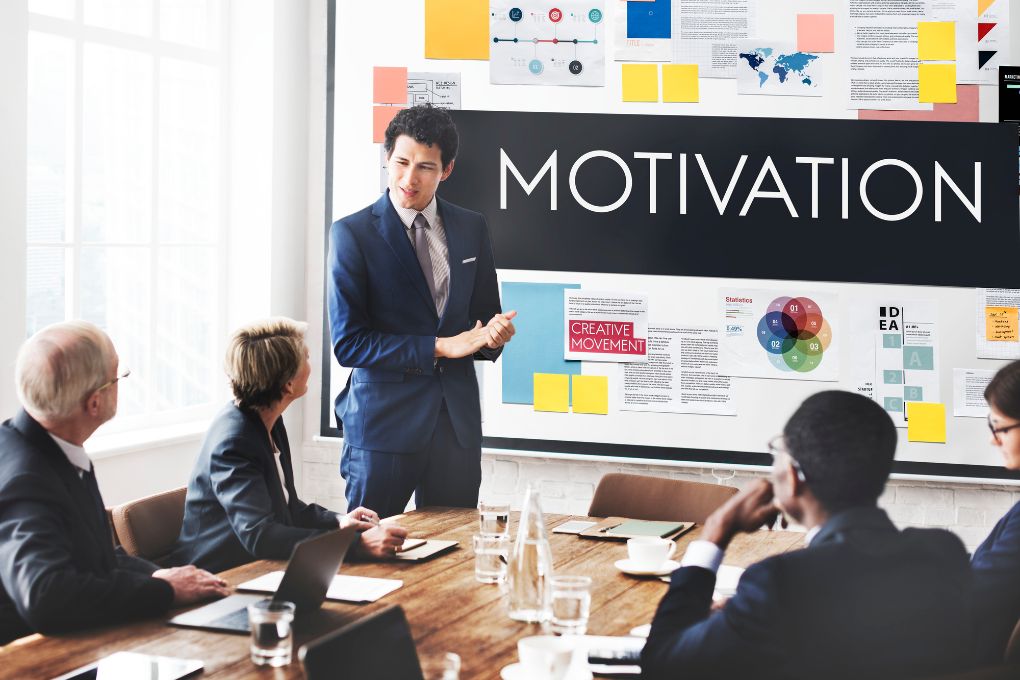 Why should we emphasize the motivation of work teams? How can we creatively address this vital aspect for companies from leadership ? It is evident that in this era of digital transformation that we live in, the work culture has radically evolved. In fact, the development of information technologies, work-life balance and teleworking are realities with which we now live. In this context, the reasons that drive employees to give their best are constantly changing.
For all of the above, we must assume the motivation of the staff from a different perspective. Next, we will present some ideas that can help you go beyond good remuneration so that your team increases its productivity. In addition, by following these tips you will also be able to retain and retain the best professionals and operators on your team.
The example of the leader: fundamental in team motivation
Certainly an enthusiastic and disciplined leader is the most effective driver in motivating work teams . In itself, a good salary gives anyone an elementary reason to work. But a manager capable of transmitting his passion for what he does has a positive influence on his staff . Also, by performing with perseverance and organization, the person in charge demonstrates that it is worth the effort to work to achieve goals.
On the other hand, a good leader must put into practice assertive and constant communication with his staff. In this way he will be able to clearly establish the objectives, define the strategy to meet them and assign tasks. Indeed, it is proven that many employees leave companies where the purposes are not sufficiently defined.
Along these lines, it is essential that managers develop empathy to understand the expectations of human talent. Also, this soft skill allows you to help your employees overcome emotional circumstances that hinder their performance.
Certainly connecting with the interests of your collaborators and aligning them with the company's objectives is difficult. But if you manage to infect them with your self- motivation , using effective communication and empathy it will be easier to achieve this purpose.
Encourage employee participation, innovation and teamwork
To illustrate it practically, companies like Apple lead by taking input from their team into account. This is how Steve Jobs declared it when he raised the absurdity of hiring talents to tell them what they should do. " We hire smart people to tell us what to do ", he said, highlighting the relevance of the participation of employees.
Monotony really decreases the motivation of work teams . When a company does not incorporate innovation and settles for its "usual" products and processes, it runs risks. Of these, the most serious is the desertion of their best talents because they do not see development opportunities. This implies a lack of space to contribute ideas that benefit the company and the "employee experience" .
In this sense, a worker will feel more motivated if his opinions are valued as much as his effort. Even more so if his approaches help to create new products and improve processes. Similarly, teamwork and brainstorming (sessions where everyone contributes their proposals, suggestions or reflections) reinforce the sense of group belonging. And all this contributes to increased productivity.
Work-life balance boosts the motivation of talent teams
It is a fact that conciliation successfully transcended its novelty phase in the workplace. So much so that it is now one of the most required conditions by professionals and experienced operators. That is why it is common for large corporations such as Vodafone to offer the option of telecommuting to their human talent. Similarly, other companies establish flexible schedules for the fulfillment of the days.
Without a doubt, the possibility of balancing work responsibilities with personal ones promotes productivity. Being able to leave on time to pick up the children at school or attend a course without affecting your work reduces stress. Consequently, concentration on work and quality of effort increases .
Flexible remuneration: a tool for team motivation
Along with work-life balance, flexible pay is an effective option for team motivation . Better yet, it represents an alternative to encourage human talent without seriously compromising cash flow. Through this alternative, the worker can supplement his salary with products, bonuses and facilities provided by the company.
Among other ways, this compensation can be given thanks to food tickets, childcare, transportation and even medical insurance. Also through guarantees and credit aid to acquire goods or continue studies. In Spain, part of these bonuses are exempt from personal income tax.
Emphasize continuing education
Motivation programs for work teams in companies must attend to the continuous training of the team. In essence, this aspect is critical for the ability of companies to adapt to changes. Specifically in those related to digital transformation processes . But it is also another of the working conditions most required by millennial and generation Z professionals. This is because it meets their expectations of professional development .
To be fair, courses, seminars and master's degrees benefit organizations and workers alike. To companies, because their talents constantly improve their performance. And to the employees, because each training activity enriches their experience and increases their salary prospects.
Continue the digital transformation: a key to encourage human talent
As we said, continuous training has a lot to do with the digital transformation of the company . Therefore, the objective is to ensure that human talent improves its performance through the new tools. Today, almost no company that wants to stay in the market can do without technology.
So much so that keeping the best workers in the company also depends on this condition. In part, it is the reason why many SMBs are accelerating the incorporation of telecommunications solutions . Precisely because these allow -among other facilities- to get to know customers better and manage relationships with them.
Also Read : Man-in-the-Middle: Everything You Need To Know About The Manipulative Middleman!