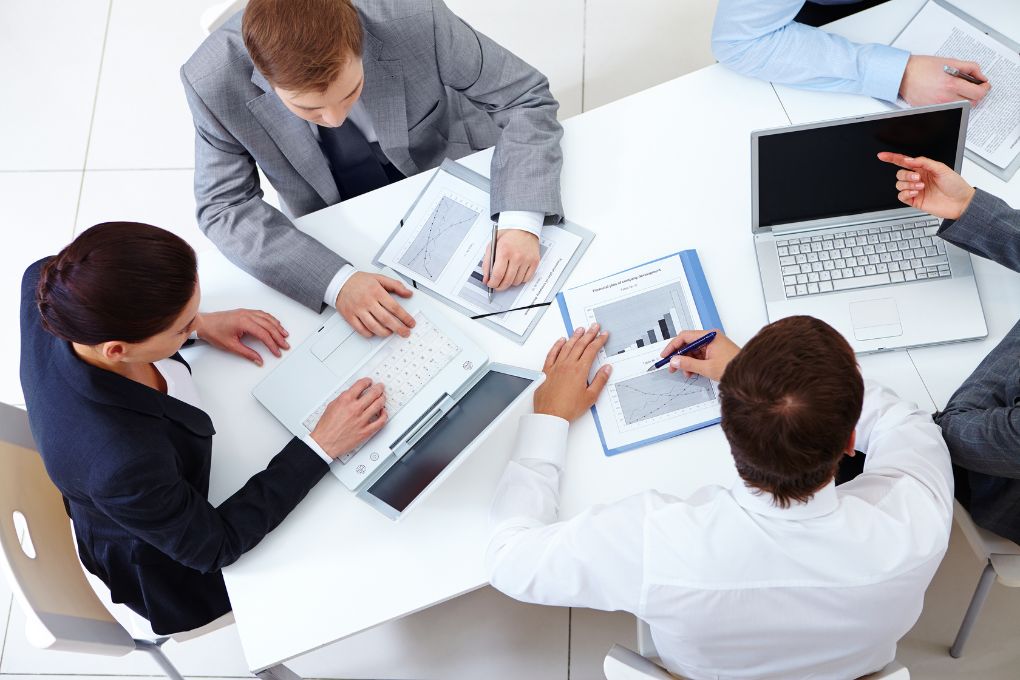 Digitize a small business is today a necessity to ensure its permanence and growth in the market. The development of IT and the Internet is continually bringing state-of-the-art resources to businesses and customers . Consequently, in the competition to attract and retain users who are increasingly better informed and more demanding, less digitized companies are left behind.
As we will see later, there are options to incorporate technological tools gradually and adjusted to the budget availability of modest undertakings. But if you are willing to start an immediate process of digital transformation for your business, it is important to follow a methodology to execute it in an orderly manner. In this way, you will be able to get the most out of this decisive step. Read on for our suggestions on this.
Why is it important to digitize a small business today?
Before we get into our suggested step-by-step to digitize a small business , it is interesting to remember that technology conversion is not a fad. Indeed, the reasons for carrying out the process in question respond to specific realities and needs:
Adapt to the demands of the client and the current market
Lines above we anticipate that the access of more and more people to the Internet through advanced connection devices is shaping a new customer culture. In other words, the user is able to investigate multiple options and choose among them the one that he considers most convenient to solve his problems.
In this new culture, the added value to products and services, as well as the customer experience, are vital to attract, convert and retain potential customers. Furthermore, the user experience (UX), understood as the customer's interaction with the brand's digital channels , is another highly relevant aspect. The latter is an aspect that requires constant monitoring and optimization. For this reason, it is not enough to have a website, app or ecommerce : it is crucial to reinforce them, which implies intensifying digitization.
Maintain operability in exceptional cases
We have already verified this with the health crisis due to Covid 19 , which still continues without a certain prospect of a solution. In reality, the coronavirus accelerated the digital transformation processes of many SMEs and modest ventures that did not take forecasts on time. Thus, they recognized the effectiveness of teleworking and other options to maintain the operability and profitability of the business. But they faced the difficulties and costs of executing the conversion in such circumstances. As a moral: don't wait for the next crisis to digitize. 
Position the brand
Let's go back to the customer experience and UX . If both are essential to capture and build customer loyalty, they are also essential to increase empathy with the brand. Bringing these two aspects to levels of excellence motivates customers to comment on their satisfaction on social networks and online forums. On the other hand, optimizing content for search engines will also help improve brand visibility on Google.
Steps to digitize a small business successfully
Now yes, we will go fully into our suggestions to digitize a small business in an organized way:
Make an analysis of the current state of digitalization of your company
First of all, it is essential to carry out an objective and conscious study of the state of your company in terms of technology. Determine which processes are covered by the available tools and with what degree of efficiency they are met. In the same way, it is important to know at what level the digital knowledge and skills of human talent are . The results of this analysis must be contrasted with the productivity and profitability goals in the medium and long term.
Establish a digitization plan
We have been insisting that the digital transformation must be carried out methodically and gradually, which is essential in the case of small and medium-sized companies. What has been said begins by establishing the priority areas to digitize and formulating specific, realistic and achievable objectives in reasonable times. Ideally, these should be fulfilled from the incorporation of the new tools.
At this stage, it is essential to identify the necessary technologies and resources , proposing an incorporation schedule according to budget availability. But also aligned with the objectives mentioned above. Hence, the need to have external advisors, who will suggest the most necessary connection options, computer solutions and presence on the network.
Select providers
In this aspect, it is essential to distinguish the groups of services and technological tools to determine what types of providers you should use:
Business connection solutions , which include: fiber optic connectivity and voice and data plans; as well as security resources for data management.
Computer solutions , specifically through solutions such as ERP ( Enterprise Resource Planning ) and CRM ( Customer Relationship Management ), among others. These tools are available in the market in the SaaS mode ( Software as a Service ).
Digital services : from the most essential such as web design, hosting , system administration, IT support, digital marketing, SEO, SEM, community management and much more.
Cloud computing , which in addition to the SaaS already mentioned, includes infrastructure (IaaS) to provide data storage, network virtualization and servers. It also offers a platform (PaaS) that provides resources to develop, test and host your own applications.
Specific technologies : Big Data, Internet of Things (IoT), Artificial Intelligence (AI), Virtual Reality (VR) and Augmented Reality (AR).
In general, it is recommended that you carefully evaluate the offer of various providers, as well as the added values ​​to their products and services. In parallel, it is important to confirm the experience they claim to have, verifying the level of satisfaction of their most important customers.
Also Read : Ideas To Promote The Motivation Of Work Teams
About Author