SEO Natural Referencing: Definition & Challenges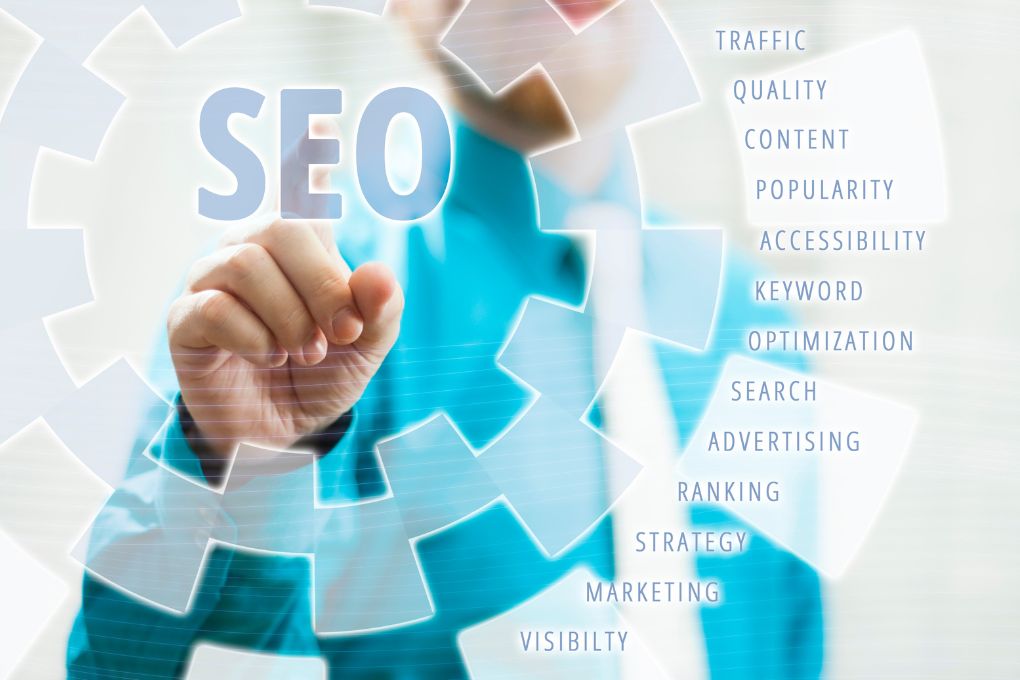 SEO natural referencing is one of the best ways to develop your business on the web. This solution is available to everyone, to all those who wish to develop their e-reputations and their notoriety on the web, impose themselves against their competitors and improve the positioning of their websites.
But do you know all the details and all the techniques to improve your SEO ranking? Detailed answers through this article!
What Is Natural Referencing?
Natural referencing, also called SEO (Search Engine Optimization) is one of the various referencing techniques used to improve the positioning of a website on search engines such as Google and Yahoo.
Other SEO techniques also exist such as SEM, SMO, SEA, but SEO remains the most effective solution and the easiest to implement.
Based on a set of techniques ensuring better indexing of a website on the results page obtained during a search on Google, natural referencing is a sustainable and non-paying referencing.
What Are The Differences Between SEO Natural Referencing And Sea Paid
Unlike SEO natural referencing, whose optimization requires substantive work and the publication of quality content, SEA referencing is paid referencing. Whenever you search on Google, you may notice that some results appear as ads at the top of the page.
These are the websites that have chosen paid referencing to appear first. SEA SEO is unsustainable SEO. In order to take advantage of the SEA, you must pay to be placed before the others.
Why Choose SEO Natural Referencing?
SEO is the best solution for indexing and registering your website on search engines. The positioning of websites is established using algorithms. They are based on several criteria. Google's algorithms, which are often refreshed and updated, place great importance on the quality of content available on a site. The better the content you share, the more you improve your SEO.
We advise you to choose SEO natural referencing to considerably improve the visibility of your website and thus develop web traffic to your site.
SEO is also an effective way to attract more customers to your online store, if you are an e-merchant, and therefore to develop your professional activity and your turnover quickly.
What Are Google Algorithms?
An algorithm is a series of executable instructions allowing a precise result. The algorithm is usually a computer program developed in order to take advantage of the desired results. Google algorithms are therefore programs developed by this company, allowing you to navigate among the billions of web pages available on the web.
These algorithms are able to assign indices to each page and each website, to filter all the results and to display, in order of priority, those which answer the queries of Internet users.
Google algorithms are often updated to be more accurate. We thus speak of Google "Dance since": these updates modify the ranking of the sites displayed in the search results.
Among the terms used in this field, we also find "the constellation of algorithm". Indeed, a constellation of algorithms includes a large number of Google algorithms such as Pigeon, Panda, Hummingbird and Penguin.
Each of the Google algorithms is capable of evaluating the quality of web content. This quality essentially depends on SEO natural referencing. If a website does not meet Google's requirements, it may be penalized in the search pages. If your site has been penalized by Google, it is possible to recover your positioning once the content of your site has been improved.
The Google algorithms with a significant impact on the positioning of websites are: Panda, Penguin, Caffeine, Top Heavy, Exact Match Domain, Payday, Hummingbird, Colibri, Pigeon, Mobile Friendly, Rankbrain, Fred and Intrusive interstitial advertising.
It's up to you to do your little research to discover the particularities of each of these algorithms!
What Is An Seo Startegy?
The SEO strategy is a whole set of actions to improve the natural positioning of its site. It is by using the best SEO tools that you will be able to put forward an effective SEO strategy. An effective strategy is based on optimizing the content of your website at a lower cost.
An effective strategy allows you to:
Create visibility in the short and long term (SEO is a long-term action)
Multiply the number of visits by creating web traffic
Develop and improve popularity, notoriety and e-reputation
Develop the number of online sales and increase its turnover
Regarding The Main Tools For Seo Natural Referencing
Do you use WordPress for your websites? In this case, several plugins and SEO tools are available to you to considerably improve your natural referencing. WordPress currently powers over 35% of the web. It is for this reason that it is necessary to take full advantage of the tools, extensions and plugins to achieve the best results!
Some plugins like "All in One SEO Pack" represent extremely powerful solutions to optimize your website for search engines.
These tools allow you not only to improve your web SEO, but also to save your time while avoiding expensive web developers. There are also other tools available on WordPress such as "Yoast WordPress". It is one of the most downloaded plugins with 60 million downloads every year. Yoast is a must-have SEO plugin. This tool contains almost all the features to best rank your website and blog, highlighting keywords and tags.
Other natural referencing tools like Yooda and Semrush make it possible to study the strategies to be put in place for better visibility, to optimize the semantic environment as much as possible and even to study the visibility strategies of your competitors. Other tools are also available, for download or online, such as Monitorank, SEO Hero Ninja, Myposeo, Ranks.fr and Positeo…
A Few Habits To Adopt For Better Indexing OF Your Web Content
An excellent indexing of your web pages allows you to take off your site on the search page. So considerably improve your natural referencing. Some small details are quite important and are the keys to better SEO!
We advise you to give more importance to the quality of the publications than to the quantity to perfectly target your main domain, and thus meet the requirements of Google algorithms. The content you post should also be unique, well structured and not duplicated for better indexing.
When it comes to internal links, make sure they are well balanced. You can also follow the "Google guideline" so that you can put forward an effective SEO strategy.
Now you know everything about SEO natural referencing! All you have to do is follow and apply these tips and web success will be on your side!
Also Read : Freelancers: 4 Tips For Selling
About Author