The Importance Of Graphic Design In The Company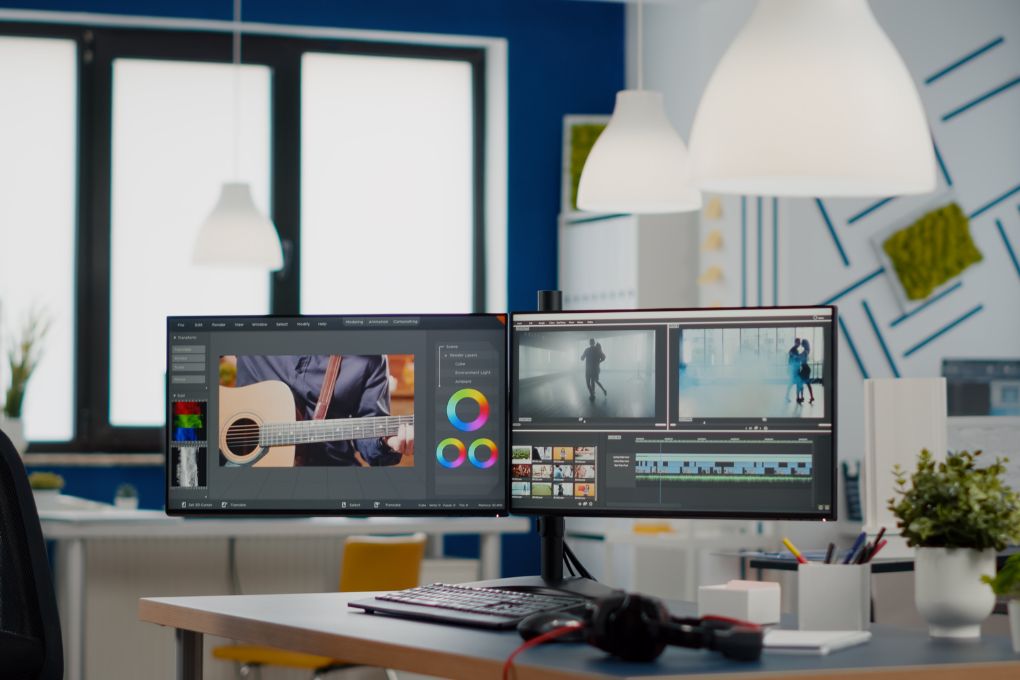 Currently the development of business activity is marked by high competitiveness in all sectors , which translates into a need to differentiate from the competition and make messages that connect with customers , a key tool for this is graphic design .
In this article we compile some of the reasons why you should invest in graphic design when communicating and carrying out marketing strategies that will lead you to achieve the objectives set in the company.
What is Graphic Design?
There are thousands of definitions about this discipline, in this article we will use the one offered by Vicente Larrea as a basis: " Designing is creating, based on accurate information, a visual, novel and proper anatomy, quickly and similarly understood by the individual, by the group , achieving a positive association with the company, the product, the service, the person, the idea".
That is, graphic design is responsible for carrying out visual communication to convey a specific message to people and achieve the objectives set.
In the business section, any marketing strategy requires graphic design to form powerful visual content and impact customers with original and personalized content that arouses feelings and emotions.
5 functions of graphic design in the company
You would be surprised if I tell you that graphic design can improve practically all aspects of your marketing strategy, so we proceed to mention five possible functions that can be useful for your business:
Corporate identity
The basics for every company must be to have a defined brand image, a name, logo, slogan, corporate colors to which to associate both the product/service and the values ​​that the messages transmit in the different channels.
These basic visual elements must be created from the graphic design and their objective is to make them original, differentiate themselves from the competition, adapt to different sizes and, mainly, they must reflect the essence of the company . To carry out a correct branding strategy (insert link to "Branding Article") it is essential to design the foundations of the brand from scratch and ensure that our brand name is synonymous with quality.
product creation
When creating the product, physical aspects such as packaging must be taken into account , this element must be seen as an opportunity to innovate, be creative through graphic design and differentiate from competitors.
Two companies can offer exactly the same product, but if one has a striking and personalized design based on a previous study of the target, it will be the one that gets the sale. The visual impact is key in the purchase decision of consumers .
Some products also incorporate illustrations (insert link to "Article Illustrations") to give personality, increase their visibility and recognition . Visual content is better retained in the minds of people who will be able to relate an image to our product or brand.
Web page
Graphic design is also present when creating the company's website, it is important to have an attractive design for users that facilitates their navigation through the web and is intuitive.
There are disciplines known as User Experience (UX) and User Interactive (UI) that are responsible for achieving a positive browsing experience for visitors, this is achieved through graphic design, aspects such as the color and size of a button, typography , etc…
Content Marketing
When creating content for the different platforms where the company communicates and interacts with users, it is advisable to create personalized content for the brand . Through graphic design you can create images to share on social networks, it has been shown that publications with photos or illustrations generate more interaction and are more shared by users.
If you have a blog, it is essential to maintain a design in accordance with the corporate identity of the company and in tune with the website, social networks or different platforms that the brand uses to communicate.
Offline Advertising
The advertising actions that take place in physical points or on the street have a graphic design job behind them . We refer to tools such as flyers, posters, stands, banners, personalized material.
It is a way of reaching customers in their day to day, given the enormous amount of advertising impacts we receive (an average of 6,000 daily advertising impacts), it is necessary to stand out and achieve relevant designs , also with a correct strategy we can achieve virilization of the action.
Also Read : What Is The Meaning Of Gamification? Gamification Techniques And Tools
About Author