What Is The Meaning Of Gamification? Gamification Techniques And Tools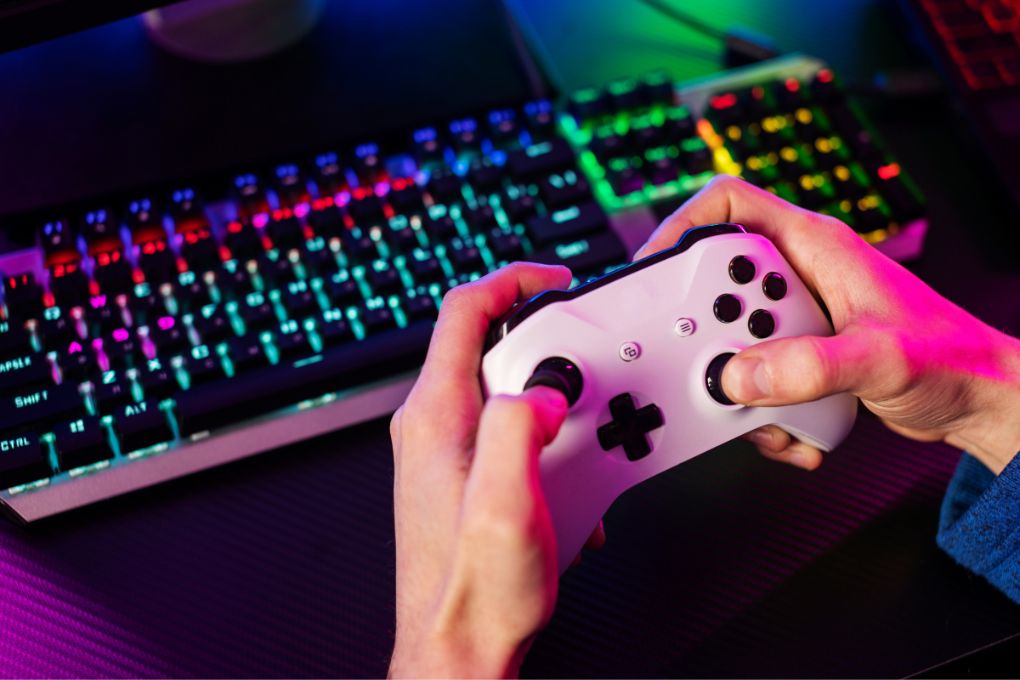 To talk about the meaning of gamification , we are going to relate it to a learning technique based, mainly, on transferring the mechanics of games within the professional or educational field.
The final objective of this type of learning is none other than to improve the results to be obtained, and which in turn is linked to obtaining a skill or compensating for certain actions.
Gamification has managed to become one of the key points of learning, since its playful nature helps to improve the internalization of knowledge, always in a fun way and that awakens a more positive experience for the user.
Gamification has managed to motivate students , even helping to improve commitments between people, and encouraging them to get the most out of their minds and improve themselves. The power to be based on games, makes these objectives and qualities are fulfilled in an optimal way.
Most outstanding techniques of gamification
The techniques basically differ in the way students are rewarded for the objectives achieved. We are going to mention several of the techniques or ways in which gamification can be carried out :
Obtaining prizes : prizes are obtained as objectives are achieved.
Missions or challenges : certain challenges are proposed to be met or solved, both individually, in pairs or in groups and it has to be solved based on the objective set.
Challenges : it is one of the most interesting and striking, since being competitive comes into play here. It occurs when challenges are proposed between two participants and the winner is the one who gets points or a prize.
Gifts : the objective to be achieved has been established, and if the group or individual manages to overcome it, a gift is given.
Accumulation of points : a value is assigned to each objective or challenge and if they are achieved, those points are obtained and accumulated.
Level escalation : the user has to go beyond certain proposed levels to get to the next one, and so on.
With these techniques, the gamification concept manages to transform them into dynamic techniques that help motivate the user and encourage them to move forward to achieve the objectives (and the prizes).
Gamification in the educational field
Thanks to the concept and dimension that gamification has, it is important to highlight its use in the educational field , since bringing game techniques and dynamics to the classroom is essential. Thanks to being able to take this to the classroom, it has been possible to observe higher levels of involvement, camaraderie, teamwork , the ability to reason, the ability to resolve conflicts and achieve all the proposed objectives.
That is why the concept of gamification in education can be directly related to the concept of gamification , which in recent years has become something elementary from the infant, primary and even higher levels. obligatory.
And as we have previously mentioned, this allows the student to generate more solid and meaningful learning , helping him to internalize the contents with increased motivation. To achieve all this, they use scoring systems, objectives, rewards and prizes.
Thanks to this system, it contributes to improving the teaching-learning process , making it much more attractive.
The use of gamification, or gamification, allows subjects that are not received by students as playful, such as mathematics, to be seen in a more attractive way when applying these game techniques. This is helped by the introduction of what is known as Information and Communication Technologies (ICT) in the classroom. Which will create a better connection with students by approaching them playing.
Thanks to ICT, a better and wide variety of available resources is allowed, which are perfectly adapted to all educational levels and subjects. And that is why gamification can be applied from the first years of education to the most advanced courses.
But, without the help of teachers, this would not be possible , since they are the ones in charge of selecting the applications, programs and platforms that best suit each subject and each group of students.
Forms of gamification in the classroom
Among the many ways to do gamification in the classroom we can find:
Digital whiteboards or interactive whiteboards : made up of a computer that is connected to a projector and projected onto an interactive surface where notes can be taken or activities carried out with a pen or finger.
Tablets : it is without a doubt what has been standing out in recent years. It is a "portable computer" in which the student can interact with his finger. One of the advantages of this is that, due to its low weight and good handling, students can take them home and allow the delivery, communication and completion of tasks from anywhere. In addition, more and more brands are making applications available to education to monitor student performance. Therefore, a more exhaustive examination of the student's abilities can be carried out.
Mobiles : allows learning known as m-learning, making possible problem solving, functional learning, skill management, autonomy… and, as with tablets, allows a connection at any time and place.
Differences between gamification and game-based learning
It may be that when we hear these two concepts, we relate them and think that they are the same. But this is not the case, since game-based learning focuses on using games as learning resources or support. While what gamification does is incorporate game dynamics and mechanisms, such as points, prizes, game rules, to processes that are not playable by nature, such as mathematics or science.
As you can see, gamification is a technique that allows us to use various resources and tools in the classroom that will help teachers motivate students, personalize activities and content based on the needs of each student, promote the acquisition of knowledge and improve attention.
Also Read : Remote Working Tools You Need In 2023
About Author