What Are The Important Features Of A Wireless Camera?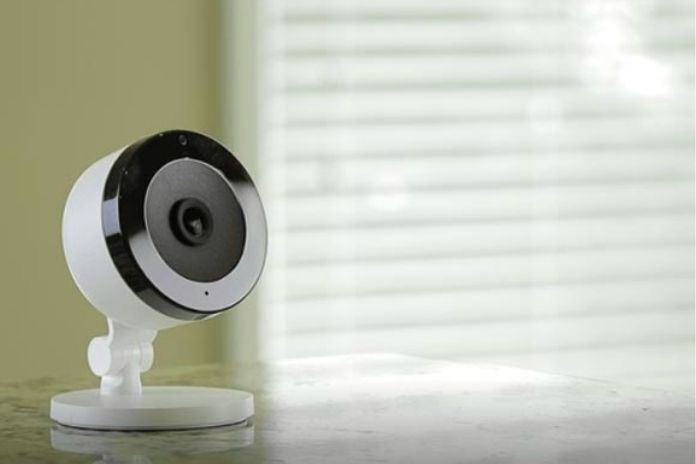 WLAN means wireless (Wireless Lan), and that is exactly the advantage of a WLAN camera or WLAN camera: it is wireless and therefore completely independent. It is connected via the WLAN network and can be used anywhere without any cable connections. The wireless surveillance camera (this can also be connected via radio transmission), which can be optimally used for a safe home, indoors and outdoors, also offers this advantage.
Depending on the equipment, the wi-fi cameras have various extras that offer you many options. Surveillance cameras generally offer the advantage that you always know that someone is keeping an eye on everything for you, even when you are away. A WLAN camera or network camera often also offers the great advantage that you can find out what is happening at home from anywhere via a web interface or an app supplied. You can call up the wi-fi cameras via smartphone or PC and check whether everything is in order in or around the house while you are out and about.
Another advantage is that the outdoor wireless surveillance camera monitors rather confusing angles, so nothing remains hidden from you, and you have an optimal view of every area of ​​your property.
What Advantages Does The WLAN Camera Offer?
What turns out to be an advantage with the WLAN camera is that the surveillance camera is wireless, and there is no need to lay new cables. This will not only result in a minimal investment of time for the installation but will also have a positive effect on your wallet, as the installation costs will decrease accordingly. A wireless surveillance camera is available for a little in different models, depending on your individual needs.
You have the option of attaching the wireless surveillance camera wherever you consider it important. The installation of the wi-fi IP camera and the setup are very quick and easy. In most cases, the wi-fi surveillance camera is delivered completely ready for connection and only inserted into the existing wi-fi network.
However, wireless surveillance cameras are also offered that integrate almost independently into the network. The same applies to outdoor wireless surveillance cameras. A current WLAN camera today has numerous functions that simplify connection to a great extent.
Buying a wireless camera in a wireless security camera set can prove to be of great benefit. With such a set, you have everything you need for security in your home. This is also suitable for the wireless surveillance camera outdoors. This is also available as a completely wireless surveillance camera set.
Mini radio cameras are also available for optimal monitoring. This has the advantage that you can hardly perceive or see it at all. These small cameras can also be used in the dark because many mini radio camera models have a night vision mode (possible via infrared light).
A wireless surveillance camera with a monitor is just as practical for use at home. With this wireless video surveillance, you can watch exactly what is going on outside from every room. With these cameras, the night vision function is almost always integrated. A wireless surveillance camera with a monitor allows you to see and monitor every room down to the smallest corner.
Where Can The Wireless Camera Be Transferred to?
The video surveillance recordings are transferred to the PC, laptop, or smartphone. The wireless video surveillance can also be started and controlled via this. This means that you always have professional access to your wireless camera from anywhere in the world. Depending on the equipment, you can control your home and the wireless camera from any mobile device.
Are Wi-fi Surveillance Cameras Safe?
First of all, about security, it should be mentioned that a wireless surveillance camera naturally offers all common options for data encryption. There are three different types of encryption: WEP, WPA, and WPA2. Which encryption you use is basically up to you to choose, whereby it is important to note that WEP is the weakest, WPA2 offers the strongest encryption. However, it depends on your WLAN access point which encryption technology it supports.
If your hardware allows it, you should not opt ​​for the WEP method, as this is, as mentioned, the weakest encryption of the three. The latest and, therefore, safest way to encrypt the wireless surveillance camera is WPA2. This type of encryption is very suitable for WLAN – however, it is only supported by newer hardware. Another type of encryption is also available via the router itself. This means that you will always use a secure type of encryption for your wireless video surveillance.
A WLAN IP camera offers optimal security in a wide variety of designs. Essential for external protection against unauthorized access is, of course, additional password protection, which you must always set up! It should also be ensured that the password is changed regularly. In this way, you will successfully prevent someone from getting into your camera's system.
Therefore, wi-fi or a surveillance camera system in the network is fundamentally safe if you observe all necessary protection measures. As with all networks directly connected to the Internet, you must follow all security tips given in the instructions for the respective wi-fi camera. If these are observed, an outsider usually has little opportunity to access the wireless cameras from outside. In the wireless surveillance camera test, wireless cameras consistently received a very good rating in terms of security. The wi-fi surveillance camera test tests everything that relates to the functionality and security of a wi-fi camera.
How Is The Wireless Camera Supplied With Power?
A wireless camera or wireless camera is powered via an external power supply. So this is the only cable connection to which such a camera is bound. This power supply is part of the delivery and, of course, does not have to be purchased separately. This means that the wireless surveillance camera can always be easily supplied with power when required.
Is There A Wireless Camera That Doesn't Have To Be Connected To A PC?
A wireless surveillance camera is a special type of IP camera. The special feature of this wireless video surveillance is that the wireless surveillance camera can transmit the recorded images wirelessly. This avoids the expensive networking of the respective video surveillance radio with one cable. Such a surveillance camera works connected wirelessly to the router or hotspot, which does not require a PC. All you need is the router and internet access.
 Surveillance camera sets that come with a central receiver unit and are connected to the Internet usually also offer direct access from outside. That is, a PC is not necessary for this. However, the possibility of doing this depends very individually on the respective system and must – if desired or required – be clarified separately before the purchase.
Is There Already A Wi-fi Camera That Can Be Used With Smartphones?
Wireless video surveillance is, and radio can easily operate with a smartphone today, managed and accessed. Depending on the camera, this works very easily via wi-fi or the web and a corresponding app installed on the smartphone. Many manufacturers offer apps for free or for a small surcharge. Whether appropriate solutions for the desired camera or the manufacturer should also be clarified before the purchase.
Also Read: What Speaks For And What Against A Tablet PC?
About Author