What Speaks For And What Against A Tablet PC?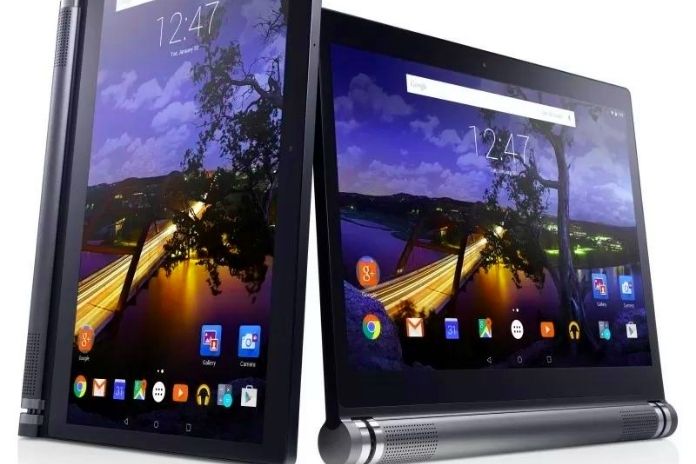 Tablet PCs, be it Samsung Galaxy Tab, Google Nexus 7, or Apple iPad mini – tablet computers, are currently quite excited.
So it is understandable that one is considering buying a tablet PC as well. Either as a second device or as a replacement for a notebook or desktop PC. One other question arises as to what advantages and disadvantages these tablet PCs have compared to notebooks and desktop PCs.
To answer these questions and to be able to simplify the decision for everyone, the following Pro-Contra tablet PC overview has been created. Here you will find arguments that speak for and against a tablet PC. Accordingly, this is a tablet PC pro and con list.
Should anyone know any further points, please feel free to tell me about them. This list will then be expanded.
The Pro Tablet PC Arguments
These (15) points speak for a tablet PC
Immediate Operational Readiness – No Startup Necessary
Tablet PCs behave like smartphones or cell phones. They are not switched off completely but go into standby mode automatically when inactive. In contrast to notebooks or desktop PCs, tablet PCs are immediately reactivated from standby mode.
In addition, relatively good tablet PCs have very long standby times of around 12 days or even longer. Tablet PCs can be left comfortably on a sofa for several days and are still reactivated immediately at any time. The annoying going to the computer and booting up is eliminated (convenience factor).
Long Operating Time (Battery Life)
Even if there are major differences here, this statement applies to many current tablet PCs. In contrast to notebooks, tablet PCs are less powerful, but this positively affects battery life. Older tablet PCs have a battery life (operating time) of approx. 4 hours. More up-to-date tablet PCs can have an operating time of up to a remarkable 16 hours.
Simple And Intuitive Operation
Programs, so-called apps, are developed to be simple and intuitive to use. So it can safely be said that people who are not familiar with a PC get along very well with a tablet PC.
Whether surfing the Internet, watching videos, shopping, or posting something on Facebook, Google Plus, or Twitter, everything is intuitive, fast, and super easy.
Mobility – On The Go On The Internet
Many tablet PCs are equipped with a GSM modem (GPRS, UMTS), so everyone can surf online with a tablet PC not only at home but also when out and about, for example, in the park or a restaurant. Provided you have a flat data rate, such as the free online flat rate. Since not all tablet PCs have an integrated GSM modem, you should pay more attention to this function when buying. Tablet PCs without a GSM modem are often labeled as "Wi-fi" or "Wi-fi Only." These are, of course, a little cheaper. Tablet PCs with a GSM modem also have the advantage of being used to make calls and send SMS.
Small, light, Handy, And Pretty
Unlike laptops, desktop PCs anyway, Tablet PCs are cm (7 ") or 25.65 cm (10.1") small, with a size of 17.78 very handy and in about a book or a magazine comparable. Reading something on a tablet computer in the evening is simply fun.
And the weight of tablet PCs is also much lower. Due to their size, tablet PCs can also be quickly hidden in the closet or neatly docked as a table clock.
Throwing It Carelessly On The Sofa
A tablet PC is compact and resistant to vibrations due to the built-in SSD hard drive. A tablet PC can also be thrown on a sofa – without having to worry about a defect. It doesn't even matter whether the tablet PC is switched on or off. Of course, a tablet PC should not fall on a hard surface, which could damage the housing or the display. Tablet PCs are therefore well suited for children to play, listen to music, watch videos, or study. Note: This doesn't mean, of course, that tablet PCs can withstand all violent falls – the display is made of glass and glass breaks.
Not Just Quietly But Completely Silent
Modern tablet PCs are completely fan less. As a result, they always remain pleasantly quiet. Humming, humming, or the like is a thing of the past with tablet PCs. In the evening when reading, this can be very pleasant.
Many Areas Of Application And Functions
A tablet PC can function as a desk clock, alarm clock, or digital picture frame when seated in a docking station. A tablet PC can even be used as a remote control for TVs, hi-fi devices, AV receivers, and house control with a corresponding app. Keyword: Sony Media Remote for Android.
Easily Install And Uninstall Apps
Tablet PC operating systems (Google Android OS / Apple iOS / Windows 8) have the advantage that programs, so-called apps, can be installed and uninstalled with almost just one click.
Navigation Device Included
Tablet PCs have a GPS module (in most models). An integrated GPS module converts a tablet PC, with the right app, into a full-fledged navigation device.
The good thing is: Navigation apps for Google Android and Apple iOS are free.
If you are thinking of buying a navigation device, you should think about a tablet PC. You get two in one and even more. In such a case, I recommend an Android smartphone or tablet PC with the free Google navigation app: Google Maps.
Illuminated And Customizable Keyboard
Texts on tablet PCs are always entered using a virtual keyboard. One advantage of these virtual keyboards, i.e., displayed on the screen, is that they are always illuminated—an advantage for people who like to write in the dark. A constant battery change, as is known from wireless keyboards, logically does not occur with virtual keyboards. The third advantage of virtual keyboards is that they can be easily adapted or completely replaced if you don't like them. Install another keyboard app, and you're done. For example, here I present three beautiful and free Android keyboards.
Lots Of Free And Cheap Apps
There are many apps for tablet PCs. Android 845,000 and iOS 775,000 . Almost all apps are available in a free version (Android).
The free apps are financed by advertising, which can be seen in advertising banners within the apps. In some cases, advertising-financed apps can be somewhat limited in terms of functionality.
For example, if you don't like advertising or want to use an app to its full extent, you can always update to a Pro version. The average price for an app is low. Compared to Windows programs, Android apps are a bargain. Info: The tablet PC market is growing very strongly, so slight price increases for the apps can already be seen here.
A Camera For Photos And Videos Included
A tablet PC has a front camera and a good rear camera for videos and photos. The quality of a tablet PC camera does not have to hide from the quality of a digital camera . Thus, with a tablet PC also photos and videos of an ordinary quality are created. In my opinion, digital cameras in the lower price category have long since become obsolete thanks to modern smartphones and tablet PCs. Here, however, you should make sure that a flashlight is on board a tablet PC.
Flashlight Function
If a tablet PC has a flashlight, this light can be switched on permanently via certain apps and thus used as a flashlight.
Alarm Clock Function
Like a Smart Phone, a tablet PC can also be used as an alarm clock.
As you can see from the arguments listed above, tablet PCs have quite a few advantages, i.e., pros who speak for a tablet PC.
But nothing has only advantages, the following contra-points or disadvantages occurred to me:
The Contra Tablet PC Arguments
And these (6) points speak against a tablet PC
No Physical Keyboard
The basic configuration of a Tablet PC does not have a hardware keyboard. Exception: the Asus Pad fone. Frequent writers will hardly want to do without a full hardware keyboard. A real keyboard has a pressure point, which is simply indispensable for prolific writers.
In addition, hardware keyboards do not change like virtual keyboards. For example, a virtual keyboard has a different structure in landscape mode (horizontal orientation) than in portrait mode (portrait orientation). Correspondingly, ten-finger typing (blind typing) is much easier on a hardware keyboard than on a virtual keyboard.
Another small negative point about virtual keyboards is that these keyboards always cover part of the screen.
For completeness, it should be mentioned that all tablet PCs can be expanded to include a hardware keyboard. Nevertheless, before buying a hardware keyboard, the virtual keyboard should be given a chance or acclimatization period of up to 6 weeks.
Limited Storage Space
Due to the small size of tablet PCs, they often have less hard drive space than notebooks. In addition, not all tablet PCs offer the option of expanding the memory. And even if they do, the limit for tablet PCs is reached relatively quickly. A maximum of 64GB can currently expand tablet PCs. Of course, that smells like many pictures, photos, music, videos, and apps. However, a tablet PC cannot currently match the hard drive capacity of notebooks (approx. 250GB). And if you think you can connect an external hard drive, you're wrong. Most tablet PCs do not easily recognize external hard drives (USB). Exception: Windows tablet PCs or Android tablet PCs with USB host function (root required).
Insufficient Compatibility
Tablet PCs are currently delivered with the Google Android, Apple iOS, or MS Windows 8 operating systems. Use MS Windows programs such as Word, Excel, or PowerPoint heavily on your PC or notebook. You will not be able to open and edit these files without restrictions on another tablet PC system (Android / iOS) other than Windows 8.
Additional apps are required to open or edit these files. These can be installed free of charge from the respective market, but the functionality of these apps is not comparable with the original MS programs. Microsoft is introducing Windows 8 and the Surface Pro, a tablet PC with full Office 2013 support.
MS Office is now also available for Android. This app is even free of charge for private use.
With the app Microsoft Office Mobile in the Google Play Store, all files created under Windows (Excel, Word, PowerPoint, etc.) can be opened, read, and edited.
However, the representation is often not 1 to 1 the same. The range of functions in the current version is also not comparable with the Windows desktop version. Another shortcoming is, unfortunately, that the files cannot be saved locally, but only in the cloud (OneDrive). It is more of an attempt by MS to attract new users to OneDrive. Office on tablet PCs has unfortunately not yet reached the status of the desktop version, in my opinion. But you can see that this situation is being worked on.
Reflective (Capacitive) Display
Tablet PCs almost exclusively have capacitive touchscreens, which for technical reasons, are made of glass. These touch screens have the following two disadvantages:
On the one hand, they reflect strongly or less strongly depending on the quality.
On the other hand, these (capacitive touchscreens) can only be operated with bare fingers, but not with normal gloves, for example. A possible solution would be to use a pen for capacitive touchscreens (e.g., a stylus pen for touch displays). Small positive side effect: smeared displays are avoided.
No or low number of ports/interfaces
Due to its compact design, a tablet PC has much less space for ports and interfaces. A tablet PC has either no or only a few USB, HDMI, and storage interfaces. But here, too, there are possible solutions if necessary. With an adapter/adapter cable (USB OTG adapter cable for Android), it is possible to expand a tablet PC with additional ports such as a USB and HDMI port.
Price-Performance Ratio
In terms of price/performance, tablet PCs are always a bit more expensive than notebooks and desktop PCs. This is because tablet PCs have to use modern technologies to accommodate as much as possible in a small and narrow housing – with the best possible performance. And that is reflected in the price.
Conclusion: A Tablet PC Is Ideal For The Casual User
As with all things, there are many pros and cons with tablet PCs. And even if the pro-arguments predominate in this list, and there is almost always a good solution even for the contra-points, a certain disadvantage can be the decisive factor – or vice versa.
Everyone has to decide for themselves. However, longer tablet PC use shows the following experience:
A tablet PC is a recommendation for the casual Internet user. If you want to surf online, Skype, chat, listen to music, watch films (YouTube, My Video, etc.), play games, shop, or read books (eBooks), a tablet PC is a purchase recommendation. And if you even like to do the whole thing in bed or on a sofa and are also not very technically savvy, a tablet PC is perfect for you.
But if you want to work with a tablet PC (create complex PowerPoint presentations, write long texts/articles, edit graphics or videos), you should find out more precisely whether the activities can be carried out well with a tablet PC – here big differences are depending on the area of ​​responsibility.
ALSO READ:THIS IS HOW YOU GET STARTED IN ROBOTICS
About Author