What is Big Data and what is it for?: Learn it in 5 steps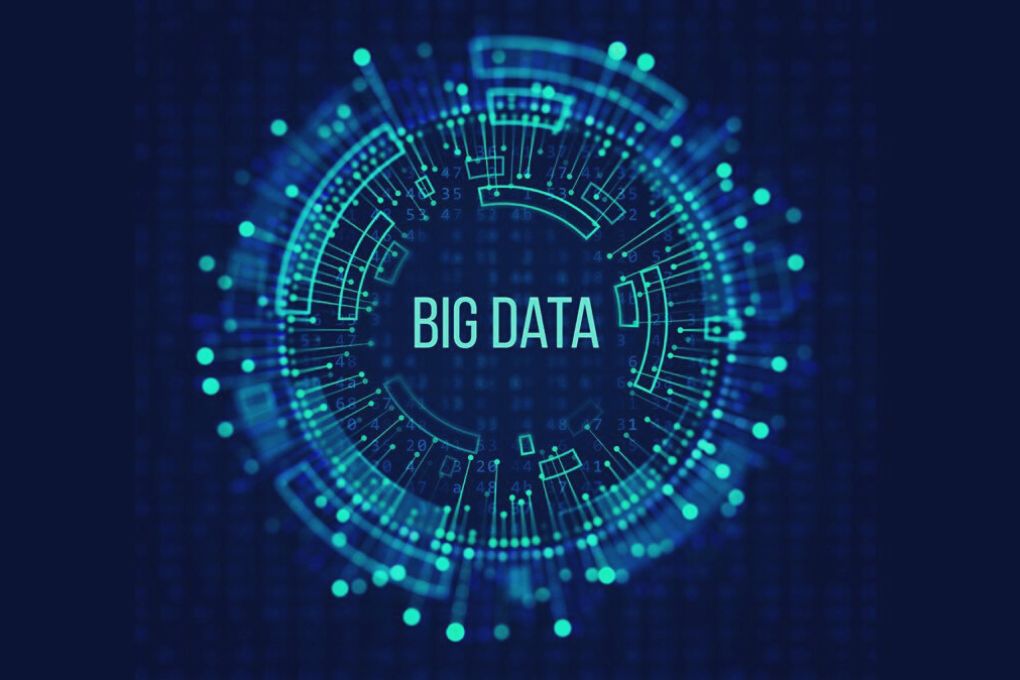 Big Data: When you are the owner of a company, you need to prepare a plan that allows you to generate more sales, which must include data such as: preferences, age, gender and behaviors. In this way, you can obtain all the relevant information necessary for your market. With this, you anticipate the needs of your customers and can exceed their expectations. This type of analysis is done with Big Data Analytics Services. Therefore, knowing what Big Data is and what it is for allows you to carry out an analysis of a large volume of data, in order to make more real decisions.
What is Big Data and what is it for?
His term refers to data of enormous volume, processed at high speed. This information processing facilitates the extraction of knowledge . But how does it work? Companies collect a set of structured and unstructured data.
According to Wikipedia, " Modern use of the term 'big data' tends to refer to the analysis of user behavior, extracting value from stored data …". 
Using this information to create customer patterns . In turn, this data improves processes, functionalities and decision-making. Therefore, our daily behavior on the internet generates more and more data. Let's see the differences of these data.
Types of data in Big Data:
There are three different groups of data: structured, semi-structured, and unstructured. Each one of them has valuable information to be used in strategies or projects.
Structured:
They have a predefined format. Its storage is in a table, so we know its organization, type, etc. Information is usually represented by elementary data. Some examples of this data are: gender, salary, studies, user definition and address.
Unstructured:
They are all those data that do not have a specific structure. This data is difficult to manipulate, so it cannot be stored in a table. They are usually content of emails, comments on social networks, attitudes or PDF or Word files.
Semi Structured or hybrid:
In this case, it has some defined structure but it is not fixed. This type of data is complex in the upload process, so data may be lost. Its information is irregular and the file type is XML or JSON. An example is data from sensors.
Identifying these types of data is important, as it allows you to tailor your strategy as realistically as possible. However, there are other common characteristics, which are known by: 
The 3 V's of Big Data:
Volume:
As previously mentioned, when we talk about what is Big Data and what is it for ? It refers to the enormous amount of information that is processed. An example is the change in the use of Gigabytes to Zettabytes or Yottabytes of information. 
Velocity:
Speed ​​is what defines Big Data . Because the information is required to be processed in a minimum of time and in some cases in real time. The faster the data is analyzed, the better an action plan is established for your business. For example, if you are creating a campaign, you will need to analyze the comments of your followers in real time, to improve the established promotion.
Variety:
It refers to the different types of formats that are extracted. This is why you should know the differences between structured and unstructured data. You already know the types of data to extract information. But, it is important that you know how all these steps are integrated to generate a response.
How does a Big Data Project work?
You must take into account what are the steps for proper functioning. In order to manage What is Big Data and what is it for ? .
#1. Type of data:
As we have commented, you have to differentiate the types of data with which you are carrying out the analysis.
#2. Data quality:
The quality of the data depends on the decisions you make and your proposed goals. That is why you must take into account a series of properties: precision, completeness, relevance , etc. For you to establish if the data is reliable. 
#3. Data management:
In this step, you have to extract the raw data from the infrastructures that produce it. You should look for them in the sources that interest you. Then you transfer it to the storage systems for later analysis.
#4. Data storage:
Immediately you get the data, you should store it on a platform with a large capacity for mass data storage. Typically these storage systems have to store, organize, name, share, and protect files.
#5. Analysis of data:
Finally, this phase is key to knowing the value of the data. In addition to generating knowledge, which will guide you to make the best decisions to meet your objectives. Said analysis includes several procedures and statistical models, to extract the information.
Among these procedures, statistics, data mining , A/B test regressions, factors, correlations , etc. stand out. The analysis method you choose will depend on the type of your data. 
So, when we talk about what is Big Data and what is it for ? We refer to enormous amounts of information, which are received daily from different sources, which are analyzed. These data are so large that traditional methods are not enough to manage them. That's why technologies were created to do it.
What are your advantages and disadvantages?
Advantage:
Among its advantages, the organization of information to improve decision-making stands out . The realization of feedback with data in real time. In addition, the market and its needs are better known. In this way, trends or customer service failures are detected. 
Disadvantages:
Finally, the disadvantages emphasize the excess of data . When a pattern is not established to clean the data, it can lead to wrong decision making. Also, data storage is exposed to constant cyberattacks . Finally, a data protection policy is required.
Also Read : Talent Acquisition: New Direction In Recruiting Heaven
About Author