How Do You Become An Influencer?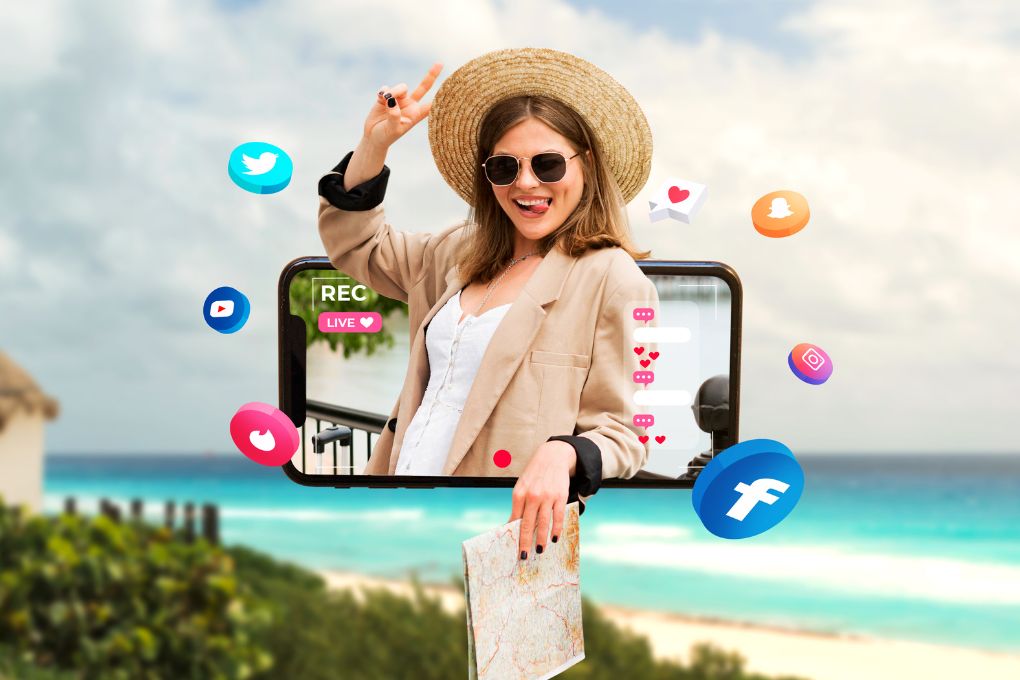 Becoming an influencer is the dream of many people. But there is a whole process to gain visibility and offer relevant content, in order to achieve the designation of influencer.
The process
To become an influencer, it is necessary to go through different stages in order to offer qualitative content that Internet users will be interested in:
Define your concept of influencer and the subject of your account. By extension, it is also necessary to think about its positioning.
Determine your target audience (people likely to be interested in your content).
Optimize your account (the right biography, the right profile photo, professional account, etc.).
Build loyalty in your community (install proximity with your subscribers) for example by answering all comments, asking questions/answers…
Establish partnerships with brands (according to your values).
Choose your legal status (auto-entrepreneur, creation of a company, etc.).
However, before gaining notoriety, you must optimize your account by using "good influencer practices". To interest its subscribers and win new ones, it is necessary to take care to:
Have unique and qualitative content.
Tell a story.
Promote your Instagram account on other networks or blogs.
Use hashtags and geolocation (to be better referenced).
Use filters (according to the Yahoo Labs study, adding a filter to a photo would increase the chances of being seen by 21% and by 45% of being commented on)
Post at the right time: it is therefore necessary to know the days and time slots when your subscribers are most often online (for example, Creator studio is an application which allows you to know when your subscribers are present on facebook and instagram).
Be regular in Instagram posts.
It is also possible to buy followers but it is neither ethical nor representative of your investment because they are fake people who do not follow you out of envy or interest in your account.
There are also skills recognized in influencers such as perseverance, passion, knowledge, empathy and opportunism. However, it is not necessary to have them to succeed!
certification on instagram
Instagram certification means that the app has recognized you as "authentic". This helps to avoid impostures and gain credibility with your subscribers. This certification results in a small blue badge next to your instagram username.
If it is very easy to apply for certification, it is however much more difficult to obtain it
To request it, just go to the Instagram application:
Go to "settings" then press "request verification".
Enter your account name, full name, and a photo of yourself if you're a person or legal identification if you're a business.
Send!
There is no time limit to get a response, so the process can be quick or very long.
The selection criteria for having a verified account are:
The authenticity of the account (real person or company),
celebrity (according to instagram, verified accounts must "represent a well-known person, brand or entity that is highly sought after"),
it must be unique (only one account per person or company),
it must be public (visible to everyone, cannot be private),
it must be complete (at least a biography, a profile photo and a publication).
As you will have understood, with the celebrity criterion, certification is only possible when your account already has a strong reputation. However, it is possible to renew the certification request every 30 days, so with a little perseverance you can get it!
The e-reputation
Being an influencer is a full-time job. From the moment you become "famous", you have an image to hold, but more than on instagram, it is also in everyday life.
Today, with the internet, everything goes very quickly and in a fraction of a second you can go from the top 1 to the pet peeve of the net. This is why you have to be very careful about your e-reputation (reputation on the internet). Stay alert to what is being said about you on social networks, but also on the internet in general (in articles, forums, search engines, youtube, etc.) in order to avoid bad rumors that could tarnish your image. .
Also Read : What Type Of Influncer For My Business?
About Author