How To Create An Editorial Plan For Social Media (Including A Template)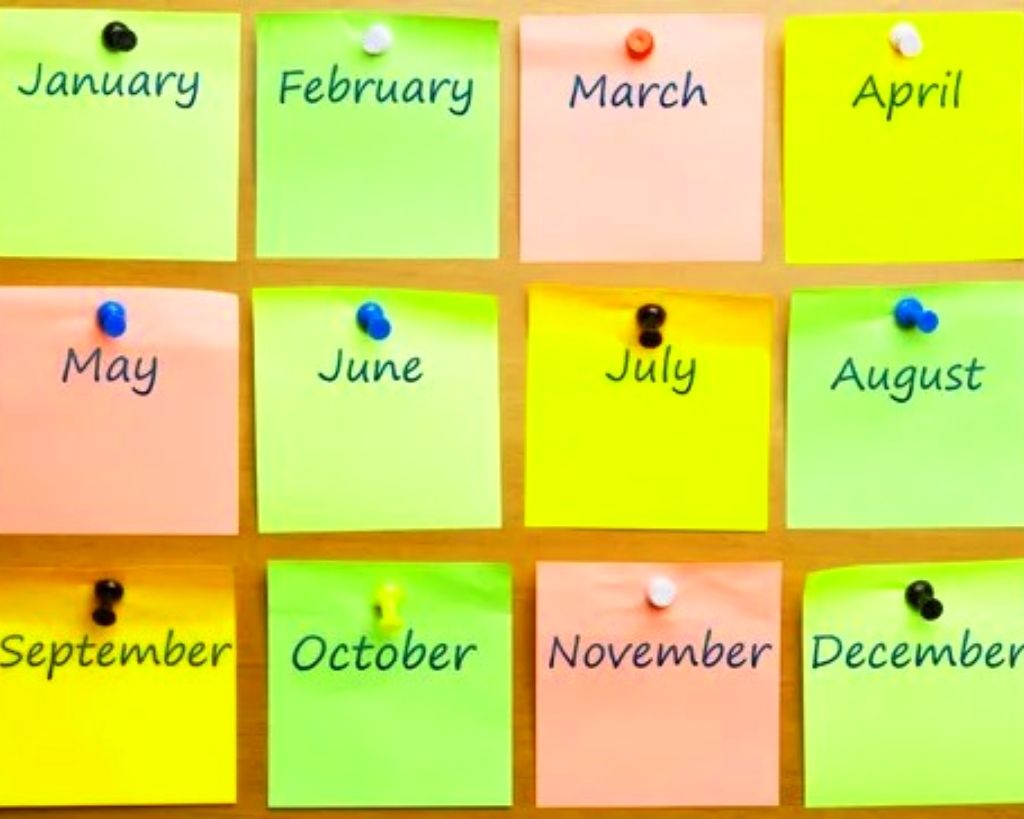 The planning of social media content often generates each daily plan. It's not that easy to do your job correctly when the following social media post comes every 30, 60, or 90 minutes. Social networks are so fast-moving that you can quickly run out of breath. An Excel template, with which you can plan your contributions precisely in advance, is ideal for this project.
An Editorial Plan For Social Media From 2021
Some time ago, we designed a template for a social media calendar with which you can prepare and plan the social media content for the following week on the same day and at the same time every week. When you get to the office at 9 a.m., you don't have to look for content to offer your Facebook fans frantically – you have already done that the week before.
The social media calendar is structured to work regardless of the current year. You can enter a month and year as it suits you. This will make your new editorial plan a reliable companion that you can work with for many years to come.
When you open the social media calendar, you will find that the Excel spreadsheet has several tabs. Most of these tabs are associated with a specific social network :
It is best to use a different worksheet for each social network because it is different and has additional requirements. You could create a social media post and then use it for LinkedIn, Facebook, Twitter, and Instagram alike – but you are giving away reach, interactions, traffic, sales, in short: success.
You can promote the same content on all of these networks. However, the different design rules and post preferences of the platforms should be considered.
There are already tabs for Twitter, Facebook, LinkedIn, Instagram, TikTok, and Pinterest in the social media calendar. If you are also active in other networks such as Snapchat or YouTube, you can easily create additional tabs.
Also Read: How You Can Earn Money With Your Facebook Group
The Monthly Social Media Editorial Plan In Excel
The monthly calendar contains an overview of your social media contributions for the respective month. With the help of the calendar, you can better coordinate yourself with the other participants and organize your thoughts. Here is an example of what the social media editorial plan looks like:
In the Excel template, you can adjust three areas according to your requirements:
The color-coding system: the types of content or campaigns that need to be coordinated are color-coded. The pre-made color coding is an example of what types of content can be entered here (although some of the models may be relevant to your business). Therefore, you should adapt the calendar individually to your campaigns.

The months and years are at the top of the calendar.

The cells under each day of the week. In these cells, you write down the types of content you want to promote these days. Then mark the cell in color according to the associated campaign.
Instead of deleting the table's entire contents every month, it is advisable to copy this worksheet twelve times to create a separate worksheet for each month of the year. However, if you are afraid of losing track, you can save the tab as a separate file.
Here's How To Use The Calendar To Create A Social Media Plan
Now let's take a look at the social media content. The section on Twitter updates is the longest because all of the following areas build on the explanations in this section. It is therefore advisable to read it carefully.
Twitter Posts
Let's say you want to add some tweets to the template. Switch to the "Twitter Updates" tab
The first three columns, Day of the Week, Date, and Time, are handy when you want to plan for your Tweets. Just enter the date and time you want your updates to appear on Twitter.
Now let's look at the "Contribution" column. This is where you enter the text you want to appear in your tweet. If possible, you should use fewer than 118 characters to leave space for links and images. The number of characters entered is automatically calculated in column H of the table. When 95 characters are reached, the cell will turn yellow; when 118 characters have been entered, the cell will turn red.
After creating your tweet, copy the URL you want to appear in the tweet into the "Link" column. You should also enter UTM parameters so that you can determine whether your tweets are generating corresponding traffic, leads, and customers. This step is essential if you want to prove the ROI of your social media activity.
You can enter an associated campaign in the "Campaign" column to facilitate tracking and reporting.
In the "Image" column, you can insert a link to an image for the tweet (if available). Ideas with 800 x 418 pixels are recommended for Twitter cards. To insert a link to an appearance in the table,
Right-click in the cell where you want to paste your picture.

Click on "Link …" and select the option "File or website" in the "Insert link" window. Now click on "Select."

Select the Shortcut File window, select the image file on your computer and click Open.

Your image file will now be displayed in the "Insert Link" window. Edit the ad text if you want the file stated under a different name. When you're done, click OK.
Note: This process is for organizational purposes only. If you plan to post your post in your social media publishing software, you must upload the image there separately.
Facebook Posts
Now let's see how you can use the template to prepare your Facebook content. Switch to the "Facebook Updates" tab in the template.
Facebook updates are pretty similar to Twitter updates.
As before, the first three columns, "Day of the week," "Date," and "Time," provide an overview and give you a structure for planning your content.
Here, too, you can use the "Post" column to record the text that should be displayed in your status update – of course, in the row that corresponds to the date and time of publication.
In the "Link" column, enter the link you want to refer to in your post. Do not forget the tracking token.
If you want the post to be tagged with a specific campaign, indicate this in the "Campaign" column. Finally, paste a link to an image. The optimal size is currently 1200 x 630 pixels.
LinkedIn Updates
When you open the "LinkedIn Updates" tab, you will see that it is structured in the same way as the tab for Facebook:
You can fill out the data in the same way as before. Only the image size differs: LinkedIn requires a format of 1,200 x 627 pixels.
Instagram Posts
Now let's move on to planning photos and videos to be published on Instagram. To do this, open the "Instagram Updates" tab.
Like Facebook posts, Instagram posts cannot be uploaded as a whole to social media inbox.
The first three columns, "Day of the week," "Date," and "Time," are again used for organizational purposes. In the "Caption" column, you can note the texts for your posts, depending on the date and time of their planned publication. Remember that users will only see the first three lines of your captions in your feed on Instagram – even if they can in principle be 2,200 characters long. The exact number of characters in the first three lines depends on the length of your username.
In the "Link for profile" column, record the links you would like to publish when publishing the related posts in the biography of your Instagram account. Since Instagram does not allow clickable links outside of advertisements and profiles, most users use this alternative.
The same applies here: Don't forget your tracking token. And if you would like to link your Instagram posts to a specific campaign, please note this in the "Campaign" column as you did with the other networks. Last but not least, you can, of course, also include a picture for publication – almost a matter of course on Instagram! The recommended size is 1080 x 1080 pixels.
TikTok Updates
Entertaining video clips should, of course, not be missing in the strategy. On the "TikTok Updates" tab, you can plan your videos (up to a length of 60 seconds). When uploading a video to TikTok itself, be sure to select a video in 9:16 format. The recommended size is between 9 and 15 seconds.
At TikTok, too, you can use the "Link for profile" column to record a link that will be played out when it is published and forwards potential customers to your website or product.
Pinterest Updates
Use the Pinterest Updates tab to schedule your Pins.
You have the same columns available as on Facebook and LinkedIn.
As far as the images are concerned, Pinterest differs from the other platforms because different formats are possible here. For example, rectangular photos work particularly well in the format 600 x 900 or 1000 x 1500 pixels.
Editorial Plan For Social Media: An Example Of The Content Inventory
Our Excel template also includes a tab called "Content Inventory." There you can keep track of all of your content and keep a stash of content to make it a little easier to find topics for your social media posts. Often it is also worth promoting the content again after a while.
With the help of the content inventory, you create a balance in your content marketing, and it is easier to keep track of things when planning. Take note of the tips from marketing experts who recommend a mixture of your content and that of others. A mix of different content formats and types and content for lead, MQL, and traffic generation is ideal.
Conclusion: Save Time With The Social Media Calendar And Remain Flexible
One thing should be clear: preparing and planning your social media content will save you tons of time. Companies should keep an eye on their social media presence throughout the day and keep adding to it.
Are there any current headlines? Put together a short update on the fly. Has anyone in your network posted something exciting on Twitter? Retweet your comment. Did you get a positive comment on any of your updates? Thank you for it or post a reply.
For best results, experiment with social media marketing, including the time of day you post. We have pre-inserted dates and times for publication in each social network in this template.
However, it could be too many updates in your case or too few to keep up with your growing social media presence. Your target audience may be active at other times as well.
About Author