10 Best Tachiyomi Extensions For 2023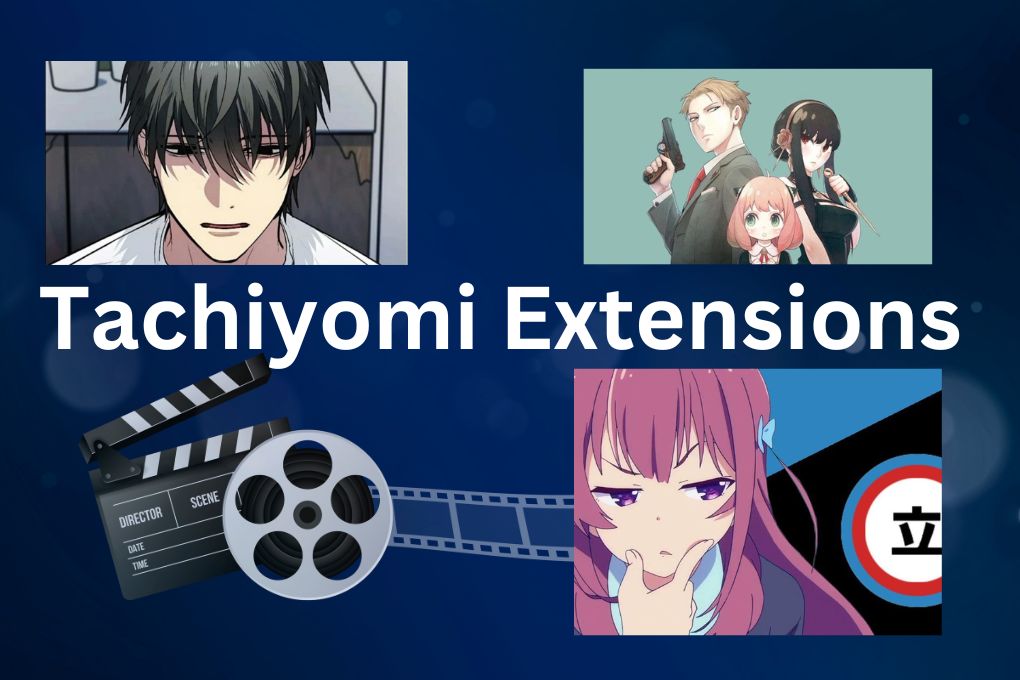 Japan, well-known for its wealthy art and culture, has given the world the beloved Manga comics that enjoy immense global popularity. This country is celebrated for its beauty, advanced technology, and exceptional animated series. Manga lovers eagerly anticipate the latest releases, fascinated by its captivating illustrations and storytelling.
Manga animation has surpassed borders, becoming a global phenomenon. Consequently, many fans seek websites that offer free access to this engaging platform. Japan, Korea, and China all contribute to this world of Manga with distinct stories, characters, and names.
While numerous websites provide access to Manga online, fans may face challenges, especially when official sources aren't universally accessible. This highlights the importance of platforms like Tachiyomi, an Android app with various Tachiyomi extensions, allowing readers to access a wide array of Manga content conveniently, regardless of location.
What is Tachiyomi?
Tachiyomi is a free and open-source manga reader application for Android devices. It allows users to read Manga from various online sources within a single, user-friendly interface. Tachiyomi has gained popularity among manga enthusiasts because of its extensive features and customization options.
Download The Tachiyomi app
Download the Tachiyomi app. Due to its unofficial nature, you won't find it on the Google Play Store. Instead, you can visit the Tachiyomi website or search for "download Tachiyomi" on your preferred search engine. Obtaining the app from a trusted source is essential to ensure its safety and functionality.
Once you've installed Tachiyomi, you must add Tachiyomi extensions to access Manga. These extensions act as plugins, allowing you to browse and read Manga from various sources. Without extensions, the app won't display manga titles. Therefore, after installing Tachiyomi, you must download and add the desired extensions to enjoy the app's Manga.
Users can find solutions when experiencing issues with Tachiyomi by visiting the Official Tachiyomi website. It answers common or typical problems related to sources or the app, providing a more effortless manga reading experience.
Is It Safe To Use Tachiyomi?
Tachiyomi, as an application, is safe to use. However, users should exercise caution when installing extensions. While Tachiyomi is safe, some extensions may host adult (18+) content. If you're concerned about your child accessing such material, it's essential to avoid installing extensions that contain NSFW (Not Safe for Work) content. By carefully selecting extensions, you can ensure a safe and age-appropriate manga reading experience for users of all ages.
Tachiyomi Best Extensions
Choosing the best Tachiyomi extensions can significantly enhance your manga reading experience. While Tachiyomi offers an overload of extension sources, it's valuable to consult experienced users for recommendations. They've spent considerable time using the app and have insights into the extensions that provide the best content and user experience.
Over the years, Tachiyomi has seen improvements, with more high-quality extensions becoming available. Multiple extensions are advisable because not all sources have the same manga chapters or image quality. Having a variety of extensions ensures that you can access a broader range of manga titles and enjoy better-quality scans.
For beginners to Tachiyomi, this guidance is beneficial since the app may be unfamiliar. These recommended Tachiyomi extensions streamline the process, making discovering and reading manga content easier, even for those new to the application.
Here are some of the best Tachiyomi extensions
Mangadex
MangaDex, a famous Tachiyomi extension, offers manga content in various languages, including English. While it hosts many of the latest manga titles, some users might find its image quality could be better. 
However, this is fine; you can pair it with other extensions to access higher-quality visuals. If image quality is crucial to your manga-reading experience, consider switching to alternative extensions to ensure a more satisfying visual experience.
MangaKakalot
MangaKakalot is a highly recommended and popular Tachiyomi extension beloved by manga enthusiasts. It recently split from MangaBox to become its extension. Tachiyomi's latest update offers rich filtering options, setting it apart from other extensions. 
Integrating  MangaBox's library with MangaKakalot has shown its growing popularity. MangaKakalot boasts an extensive manga collection that keeps expanding, making it a go-to extension for discovering your favorite manga titles within Tachiyomi.
MangaHere
MangaHere is one of the top Tachiyomi extensions known for its extensive content library and user-friendly interface. Users can access a wealth of manga titles through this extension, and the image quality is notably high. 
While it may not feature the most popular manga titles, MangaHere offers a straightforward and efficient extension with over 100 titles available. It's a valuable resource for manga enthusiasts seeking a wide variety of quality content within Tachiyomi.
Webtoons
The Webtoons extension stands out as an everywhere platform for web cartoon enthusiasts. It offers various collections of titles, making it a go-to choice for fans of webtoons. 
This extension is highly recommended for those who enjoy Manga and Western comics, as it features content from Japan, Korea, and various countries. Webtoon, known for its long-scrolling digital comics, hosts a vast array of original comics across multiple genres, catering to the preferences of both webtoon and manhwa lovers.
Mangasee
MangaSee is one of the famous Tachiyomi extensions, perfect for users who prefer simplicity and don't want to manage multiple extensions. It features well-known titles like One Piece, Martial Peak, Solo Leveling, and Jujutsu Kaisen. 
The extension provides high-quality images and a clutter-free reading experience, making accessing the latest chapters of your favorite manga titles easy. Additionally, it offers official versions of Manga, although this may only sometimes align with legal distribution practices, and updates may have a slight delay.
MangaPark
MangaPark is a robust Tachiyomi extension, particularly appealing to avid manga readers. It is similar to the Webtoons extension, offering an extensive collection of manga titles with high-quality images. MangaPark stands out for its comprehensive coverage, including official releases and fan-made content, making it a valuable resource for exploring various spin-offs and side stories. This diversity makes MangaPark an excellent choice among Tachiyomi's top extensions, catering to the diverse preferences of manga enthusiasts.
MangaLife
The MangaLife extension in Tachiyomi is praised for its exceptional image quality, enhancing the visual experience for manhwa readers. However, it has occasional compatibility issues within the app, leading to performance hiccups. MangaLife shares similarities with MangaSee, offering a comparable set of titles. It's considered more stable than MangaSee, though both extensions encounter intermittent glitches and downtime. Despite these issues, MangaLife remains a popular choice among manga readers for its high-quality content.
Manhuaus
The Manhuaus Tachiyomi extension is a comprehensive platform for accessing an extensive collection of Chinese manhua, providing a convenient and centralized location for enthusiasts to explore and read these works. With features such as download capabilities, full-screen reading modes, and the option to manage manga collections, users can easily navigate through the vast selection. The extension facilitates efficient searches based on author, title, and genre, enhancing the user experience.
Madara
Madara is often regarded as a top Tachiyomi extension, incorporating numerous manga sources for a wide selection of titles when multiple sources are active. Users report a high level of satisfaction with Madara due to its excellent manga content quality. However, it's essential to note that some complications can arise if you have other Tachiyomi extensions installed simultaneously. It's advisable to use Madara independently for a smoother experience. Overall, Madara's reputation as a top Tachiyomi extension stems from its comprehensive manga offerings and quality content.
Manganelo
Manganelo stands out as one of the top Tachiyomi extensions for manga enthusiasts, especially those interested in manhwa, which are South Korean comics and graphic novels. Manhwa is often presented in webtoon format, featuring long, online-readable strips. Manganelo offers a user-friendly platform for accessing and reading manhwa content, making it a preferred choice for fans of this unique comic style.
Conclusion
Tachiyomi is one of the best manga reading applications for Android, although it's important to note that it's primarily available on Android and iOS. Once you install Tachiyomi, you can enhance your manga reading experience by adding extensions. 
These extensions provide access to a wide range of manga sources, and in this article, we've listed the best Tachiyomi extensions to read Manga for free. With these extensions, users can choose from various sources to discover and enjoy their favorite manga titles seamlessly.
Also Read : Top FlixHQ Alternatives To Watch Movies & Series In 2023 
About Author