The Best Gadgets For Entertainment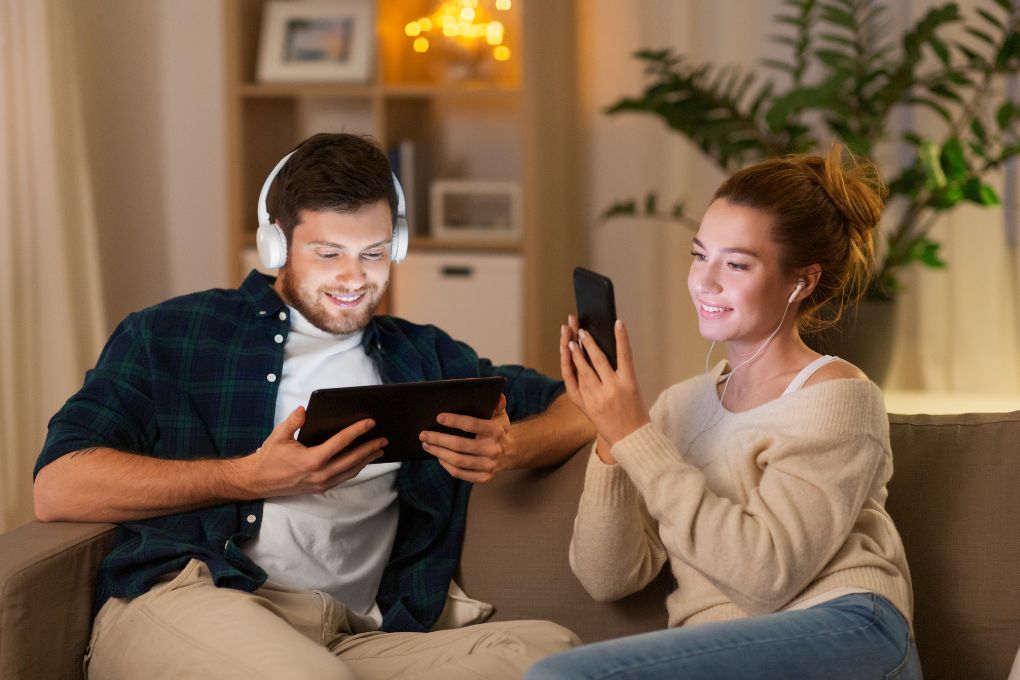 Work, household – all of this costs energy. To recover and get rid of fatigue, you need to be able to rest and have fun. Entertainment is one of the best ways to escape from everyday stress. Thanks to modern technologies, there is a lot of entertainment in cyberspace and nowadays you don't necessarily have to go to the cinema to see a good film. In addition to the opportunity to have fun in various establishments, today with the help of mobile gadgets you can do it at home.
The choice of modern gadgets is huge. Each gadget offers its own benefits to users and, of course, greatly facilitates most of their tasks. The same applies to recreational and entertainment options. Modern gadgets offer many types of entertainment that can be accessed anywhere, anytime. Depending on what gadget a person owns, it depends on how effectively he can have fun and get positive emotions. Among the large number of gadgets, one can single out some that can be considered the best for entertainment.
Devices for online entertainment
It's not a new trend to have fun online. With the increasing number of smartphone users, the number of programs offering different types of online games, is also increasing . Games are one of the most popular pastimes. According to research, gamers typically spend more than seven hours a week playing online games. This fact has been taken into account by modern providers who offer their gaming apps on almost any device with an internet connection.
Today, there is a multitude of technologies and gadgets that enable apps makers to offer their potential customers all the benefits of online entertainment. Anyone who wants to have a great online entertainment experience can pay attention to the following four gadgets.
Smartphones und Tablets
Nobody will deny that smartphones and tablets have become an important part of life. Mobile devices have a positive effect not only on professional activities, home care, but also on entertainment options. One can access all the features of online entertainment from his smartphone.
People should invest in a top quality mobile device to fully enjoy their online entertainment. In the mobile market one can find powerful devices that can be the best option for online entertainment. This way, one can easily use both the web application and the download app.
It is also worth noting that in recent years application developers have made significant efforts to provide their customers with the best entertainment options. They use modern technologies to make their entertainment apps compatible with different mobile devices. This means that by choosing a good entertainment program, everyone can get the maximum pleasure from online entertainment on their smartphone or tablet.
Smartwatch
Electronic wristwatches or smartwatches have become a new trend for entertainment. Today, this gadget can be used not only to measure blood pressure or the number of steps taken, but also to play games. Regardless of whether it is a child or an adult, one can play various games with the smart watch.
It is also possible to use highly specialized professional watches designed for tourism, swimming, racing, orienteering, diving or even golf. Apple Watch , Samsung Galaxy Watch are by no means the only representatives of the industry who develop smartwatches and equip them with excellent additional functions. The convenience offered by a smartwatch is definitely appreciated and the benefits offered are unmatched.
VR-Headsets
Although virtual reality gadgets are not as popular as smartphones, many people prefer these devices when it comes to entertainment. They give users the power to make their own choices and use their own choices to control the type of entertainment they choose. Virtual reality entertainment is extremely immersive and a lot of fun.
game console
Game consoles are undoubtedly another trend of today. The developers of the first consoles gave fans of online games a lot of opportunities. We have world famous PlayStation and Xbox game consoles today. Every year, video game developers present their fans with a large number of creations, so there is something to do in their free time.
Each device described above offers its users a special entertainment experience. Each of these gadgets has its own set of features and is very popular among a number of users. Regardless of which device is preferred, human beings can enjoy online entertainment provided they use the services of reliable providers.
Entertainment with the help of modern gadgets is not only convenient, but also significantly saves money and time that would be spent on a trip to an entertainment facility. It's worth admitting that you can have fun at home, too.
Also Read : Cyber ​​Security In E-commerce – The Industry Is Facing Enormous Challenges
About Author