The Top 5 Tips For Successful Social Media Marketing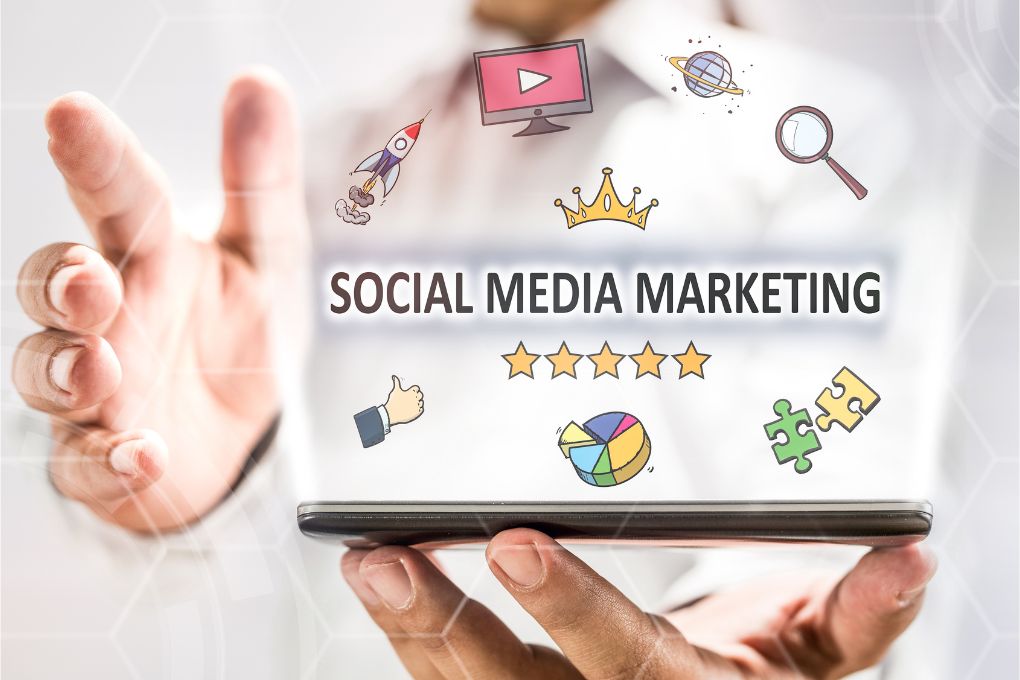 social media marketing: Social media platforms are now a dime a dozen. The demands of the users are constantly changing – photo contributions, stories and reels: What does your target group want to see?
In order to stand out from the competition and create unique content that readers love, a good strategy is necessary. This article brings light into the darkness and shows you the best and most up-to-date tips for your social media marketing.
Tip 1: Select the right platforms for your target group
You probably already know this tip, but it is more important than ever for successful social media marketing. Because the social media landscape is constantly changing – the platform that was trending last month may already be irrelevant today.
Not least because of this, it makes sense to regularly find out which platforms are of interest to you. Keep an eye on trends and competitors and ask yourself: who are you trying to reach with your posts? For an older audience who is primarily employed, channels like LinkedIn or Facebook are ideal. A younger target group prefers social media such as Instagram, TikTok or – brand new – BeReal.
Tip 2: Content creation – It depends on the quantity and regularity
One of the most important tips when it comes to gaining and keeping followers: stay active . Both the algorithm on social media platforms such as TikTok and Instagram and the users themselves attach great importance to seeing new content from you on a regular basis.
For example, for Instagram, use the following rule as a guide: three to four feed posts per week is the minimum amount of posts you should be able to make. Does that sound like a lot of work? Intelligent text creation can help you here: An AI text generator is the perfect tool if you need support in creating high-quality social media content.
Tip 3: Interaction with users – sweepstakes, Q&A's and Co.
A personal relationship with the target group is important for the optimal social media strategy. How can you strengthen them? Stay in touch with your followers: reply to comments, messages and respond to requests and suggestions. Regular rounds of questions in the form of Q&As ensure that your followers' curiosity is satisfied and personal identification is strengthened.
Another helpful tip is the regular inclusion of sweepstakes and raffles . This offers added value to your community and attracts new users.
Tip 4: Go viral with the help of trends
Recreating an image or video that is going viral around the world can take you far, especially on platforms with algorithms like TikTok or Instagram. With a bit of luck, the post will end up on the homepage of millions of people who, at best, also correspond to your target group.
It is therefore worth keeping an eye on the current trends and selecting suitable trends for your own content. On Instagram and TikTok in particular, there is the option of reusing the sound templates of other posts – this simplifies the creation of trend content enormously.
Tip 5: Influencer Marketing – Nano Influencers as an insider tip
Influencer marketing is an inseparable part of social media. But small brands or private individuals cannot always afford to spend a lot of money on well-known influencers with a large reach. But there is another way to reach new people: nano influencers. This is what influencers are called who have up to 10,000 followers, but who score with their community with enormous credibility.
Marketing with nano influencers does not cost a lot of money. For example, if you want to market a product, it is often enough to provide you with a free sample. However, it is important to select suitable influencers who are related to you or your product.
Also Read : Pool Trick Shots Every Amateur Should Be Well-Versed With
About Author