TV Solutions And WiFi Management For Your Customers: Simple, Effective And Innovative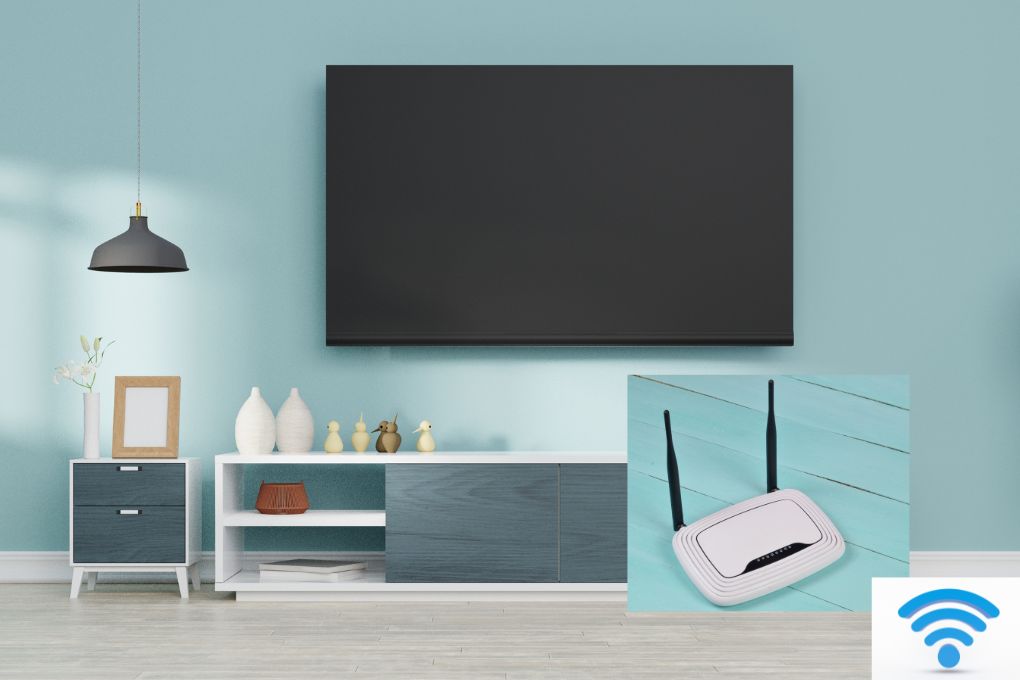 Customer loyalty is crucial for every business. Whether it's a small business or a large corporation, customers should always come first.
If you're looking for new ways to keep your customers loyal to your business, then you've come to the right place. This article will show you why TV solutions and WiFi management are ideal for your customers and how you can get the most out of these technologies.
TV solutions for business: which one is right for your customers?
What exactly is a TV solution? A TV solution is basically nothing more than a special type of television or monitor designed for use in business environments. This means that it must have more robust hardware and software in order to be able to work smoothly even under demanding conditions. In addition, a professional TV solution often offers far more functions than conventional consumer devices – such as integrated video conferencing solutions and network interfaces for integration into existing IT infrastructures.
If your customers want to take their business to the next level, you should choose a TV solution. Whether you want to attract customers in a store or inform employees, a professional and attractive TV system with an IPTV Solution for Business is essential these days. But what kind of solution is there anyway?
-LCD or plasma TV
-LED backlight solutions?
WiFi management: how to make the most of the connection
The perfect WiFi connection is an important factor for a pleasant online experience. Because nothing is more annoying than losing connection in the middle of a video or important work. Here you can find out how to get the best out of your customers' WiFi connection and what you should consider when optimizing it.
First of all, you should ask yourself what demands your customers have on your WLAN. Do you just want to regularly surf the Internet and check e-mail? Or do your customers often use the Internet for more demanding tasks such as online gaming, video streaming or working with large amounts of data? Depending on the purpose for which you want to use your WLAN, you as a provider need different speeds and different amounts of bandwidth.
The following tips should help you to optimize the WLAN connections for your customers and get the best possible performance from their routers:
1. Have your customers place the router in a convenient location.
The ideal location for the router is usually in the middle of the house or apartment. This ensures that the signal strength is distributed as evenly as possible and that every area of ​​the house is equally well supplied with the Internet. Care should be taken to ensure that the router is not blocked by obstacles such as furniture or walls, as this can negatively affect the signal strength.
2. Make sure your customers have a stable power supply for the router
Another important factor for an optimal WLAN connection is the power supply. Your customers' router should be placed in a location where it is not constantly affected by power outages or interruptions. A UPS (Uninterruptible Power Supply) can help to keep the connection stable even during brief power failures.
3. Have your customers check the router's firmware for updates
To ensure that your customers' router is always up-to-date and retains its full performance, the firmware of the device should be checked regularly and updates installed if necessary. This can be done either via the web interface of the router itself or via special software. Firmware updates are usually installed automatically as soon as they are available – but make sure that this is recorded in the settings of your customer's router.
4. Make sure your customers use a VPN service
VPN (Virtual Private Network) offers increased security and privacy when surfing the Internet. Since VPN connections are encrypted, hackers or other unwanted third parties cannot intercept or manipulate data. Educate your customers about this and convince them to use a VPN while surfing.
Why do your customers need professional WiFi management?
Professional WiFi management thanks to Wi-Fi Management for Operators is important for your customers because it offers a number of advantages.
First of all, it ensures that your customers always have access to fast and reliable internet. In addition, it enables your customers to effectively monitor and control the use of data in their companies. This can ensure that no unwanted or dangerous content is downloaded. In addition, your customers can adapt the connection speed to their needs with professional WiFi management. And the last and often crucial factor is: safety.
Recently, free WiFi access has become more and more common . This is great news for anyone who travels regularly and often carries their laptop or tablet with them. But what many people don't realize is that these free accounts often come with some downsides. For one thing, you can never really be sure that the network you have access to is secure. On the other hand, you often have to live with slow connection speeds and limited data volume.
So if you travel a lot for work and depend on a fast, reliable and, above all, secure Internet connection, you cannot avoid professional WiFi management. This is the only way to be sure that you always have access to a fast and, above all, secure network.
The right TV solutions and optimal WiFi management are important for your customers to be able to easily and effectively watch TV while using WiFi networks. By combining these two solutions, you can offer your customers the best possible online experience.
Also Read : Remote Working Tools You Need In 2023
About Author