Types Of Leadership Do You Consider Yourself Boss or Leader?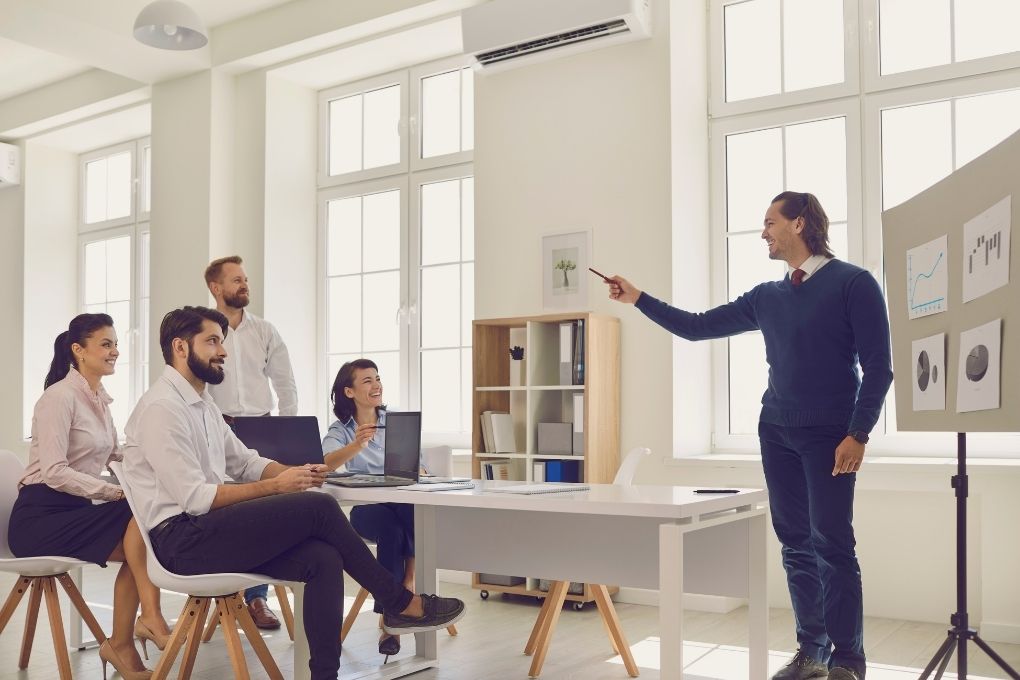 There are many types of leadership. Being a good boss or a good leader doesn't mean giving keyword presentations that try to make all employees feel part of a team. No, being a good leader implies something else: working hand in hand, side by side, to reach a common strategy with which all workers feel identified and in which both long-term and short-term objectives are included.
The more rooted your employees are in the projects, the more committed they will be to the company and the activities they have to develop.
A survey conducted by Robert Half Management Resources shows that 53% of employees or team members are unable to make a connection between their work and how it may affect the entity's accounts. However, working with each and every one of the employees can help them create goals to meet daily and, therefore, give the maximum of themselves.
Did you know that many employees prefer to work in a bad company with a good boss than in a brilliant company with a boss who lives locked up in a bubble?
Therefore, whenever you can, try to find time for your workers, they will appreciate that you worry about their work and in return you will be able to establish stronger links.
How many types of leadership are there? 
To be a good leader, it is not only necessary to have great cognitive abilities , below, we show you some of the most common types of leaders and leadership so that you can choose the one that best suits your personality and your type of project.
Laissez-faire leadership
The literal translation (from French) would be "let do". It is a natural leadership style that places more importance on employees than oneself. This does not mean having to stop being the boss, but rather that you trust the rest of the team and delegate most of your functions to them, while only intervening in their work when strictly necessary. It is not very common among people who have to lead a group, but it is true that if you have faith in your workers, employing this type of leadership will make the ties between you and them stronger every day and there will be a mutual trust that will make work giving your 100%.
autocratic leadership
It allows leaders to control and make decisions in most aspects that concern the company's strategies. An autocratic leader has a lot of power and most people are hesitant to challenge his decisions.
Let's say therefore that it is not an open leadership or, as the word indicates, it is a system that concentrates all power in a single figure, in this case, the boss.
While it is true that an autocratic leader sometimes allows supervisors to make their own decisions, he actually enjoys power and will try to stop anyone from making a decision without his consent.
democratic leadership
It is also called participatory leadership. It is the most common type of leadership today. It is based on promoting collaboration, passion and participation of employees. They are bosses who try to promote dialogue between the team and show that all opinions count, although at the moment of truth the final decision is made by them.
transactional leadership
It consists of exchanging. Employees receive incentives, whether they are bonuses or prizes for achieving the established objectives, and the boss benefits from the sales and the increase in income. Therefore, transactional leadership occurs more in economic situations in which there may be an exchange of goods and benefits between the leader and the workers.
transformational leadership
The most important thing is communication. With fluid communication within the teamwork, we fulfill the most essential requirement of this type of leadership. Thanks to transformational leadership, relationships in the company can be improved, as well as achieving objectives at various levels. There are generally shared visions and strategies throughout the company, both among employees and managers. People who carry out professional leadership are usually resilient people
Conclusion: being one type of leader or another depends on you. Therefore, decide what type of leadership best applies to your business environment and start improving the relationship with your employees.
side leadership
This kind of leadership is based on the belief that any member of the team can and is capable of leading the rest without having to be a boss or have a superior position. Normally this type of leadership occurs in people who have the same level within the same company but have the ability to lead.
bureaucratic leadership
It is the most common leadership. A bureaucratic leader is the one who directs his workers to achieve objectives and tasks based on strict and well-defined rules. Always based on company policy. He seeks efficiency when it comes to achieving goals and usually does so in an authoritarian way.
Also Read : Cybersecurity: For a Responsible Use Of The Internet
About Author