How Is Digital Revolutionizing The World Of Education?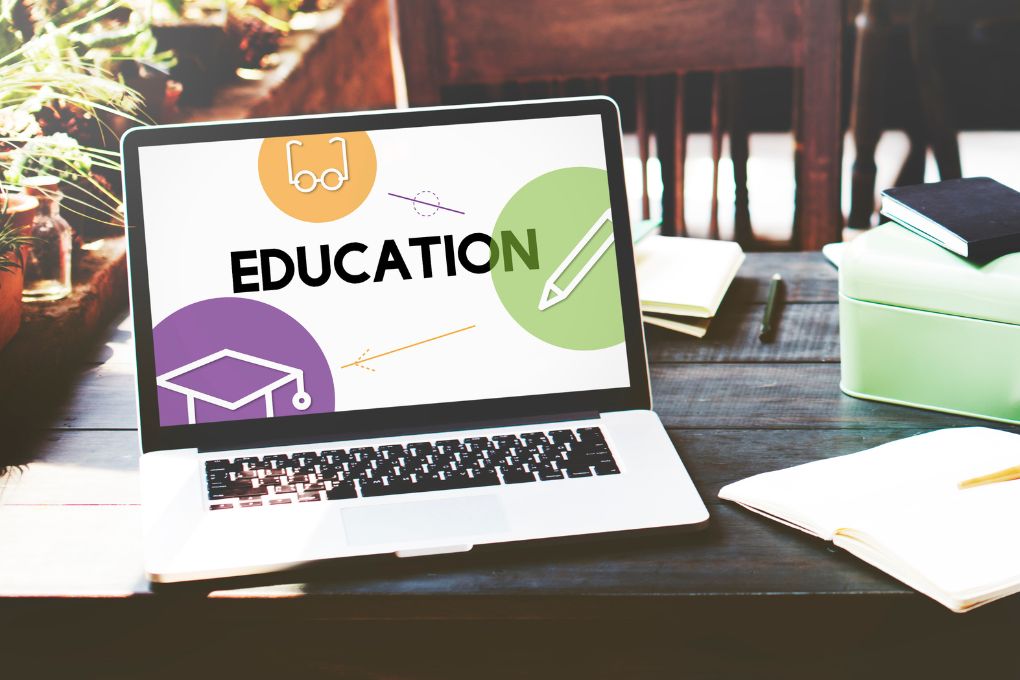 The world of education is currently experiencing a real revolution thanks to technological and digital advances. Digital technologies have opened new perspectives for teachers and students in terms of learning, collaboration and communication. With the COVID crisis, digital uses have taken on a particularly important place. New learning habits also seem to have imposed themselves over the long term. In this article, we will therefore explore how digital technology is gradually revolutionizing the world of education.
Digital is transforming education
More than ever, digital technology seems to be revolutionizing the world of education. Technological and digital developments have considerably transformed the way teachers teach and students/pupils learn. Indeed, digital technologies open up new perspectives in terms of learning and communication. Traditional classrooms are transforming. People now also learn from more interactive and personalized online learning environments. Access to knowledge is facilitated thanks to online resources and one can exchange remotely and at any time between students and with the teaching teams.
A transmission of new knowledge
No more blackboards and chalks, make way for tablets, interactive whiteboards and virtual classes. With digital, teaching methods are evolving and are more varied. E-learning is one of the main digital innovations in education. It allows students to learn interactively and using technologies adapted to their learning profile. This can take the form of virtual classes or 100% online training programs. Now, distance is no longer a barrier to learning and professional development.
The use of serious games (or serious games) also represents a new way of teaching. Thanks to video games specially designed for educational purposes, students can learn while having fun. These games are particularly useful for practical learning and simulations of real situations.
Foster personalized learning
Digital also enables personalized learning. This pedagogical approach adapts to the individual needs of each student. Through e-learning platforms, it is possible to track everyone's progress and provide them with resources tailored to their needs. Teachers can also personalize their lessons by using digital tools to assess student skills. They can then design lesson plans that match their level of understanding. Online courses therefore offer more flexibility and allow students to learn at their own pace.
Digital to communicate better
As we have seen, digital is transforming learning methods. It also transforms the way we communicate. First of all, it facilitates collaboration between students. With communication solutions, they can work together on projects, share resources and communicate more easily. They thus develop skills related to teamwork. Communication tools also improve communication between educational teams, parents and students. Videoconferencing and document sharing can be set up simply.
The challenges of digital technology in education
Digital technology offers new possibilities for educational institutions. However, it is necessary to be aware of the limits linked to this digitization. Indeed, the issues related to digital in the world of education are many and varied. Here are some examples:
Access to information
The provision of a good Wi-Fi network and powerful digital tools allows teachers and students to access an incredible amount of information online. This can facilitate research and learning. Conversely, this can also pose problems related to the quality and veracity of the information available.
Online interaction
With digital tools, it is now very easy to create virtual classes and lead distance learning courses. This facilitates online interactions but reduces face-to-face social interactions. However, these are essential for the development of social and communication skills.
Data security
The use of digital tools can also increase security risks for sensitive student and staff data. Institutions must therefore ensure that their networks are equipped with the necessary security equipment ( firewall, access management via a captive portal, etc.) . This will allow them to better protect themselves against cyberattacks and data breaches. Good network security will also ensure continuity of learning in the event of an attack aimed at the proper functioning of the network.
The training of teachers
Tool training is a topic that should not be overlooked. Teachers must know how to use digital tools to be able to integrate them effectively into their teaching.
Equity of access
Access to digital technologies can be a barrier for some students. It is important to ensure that the use of digital technologies does not create new inequalities (access to education, social and digital gaps between students, etc.). To offer access to all, educational establishments must at least offer good network connectivity on their premises (secure and supervised wifi access, computer equipment).
Implementing digital tools in my establishment
Implementing digital tools within an establishment does not happen overnight. Indeed, it is essential to prepare this project well upstream. In particular, you will have to ensure that you properly equip and train your users (teachers, supervisors, students, administrative staff). Technical support should help them learn to use the new tools and solve any technical problems that may arise.
The adoption of digital tools in your school will also have a significant impact on your computer networks. you will of course have to take them into account when redesigning your network infrastructure. To help you in your approach, find in this article all the essential steps to install a Wi-Fi network in your establishment.
To sum up…
Digital can be considered a great way to improve learning performance. Students find it easier to learn and communicate, while teachers benefit from many tools to prepare their lessons and transmit their knowledge. Installing digital technology in a school requires a complete analysis of future needs. To make this transition as successful as possible, it is necessary to be accompanied by professionals.
Also Read : Digital Education Is More Than a Tool.
About Author