Malware: What Is It And What Should You Do To Avoid It?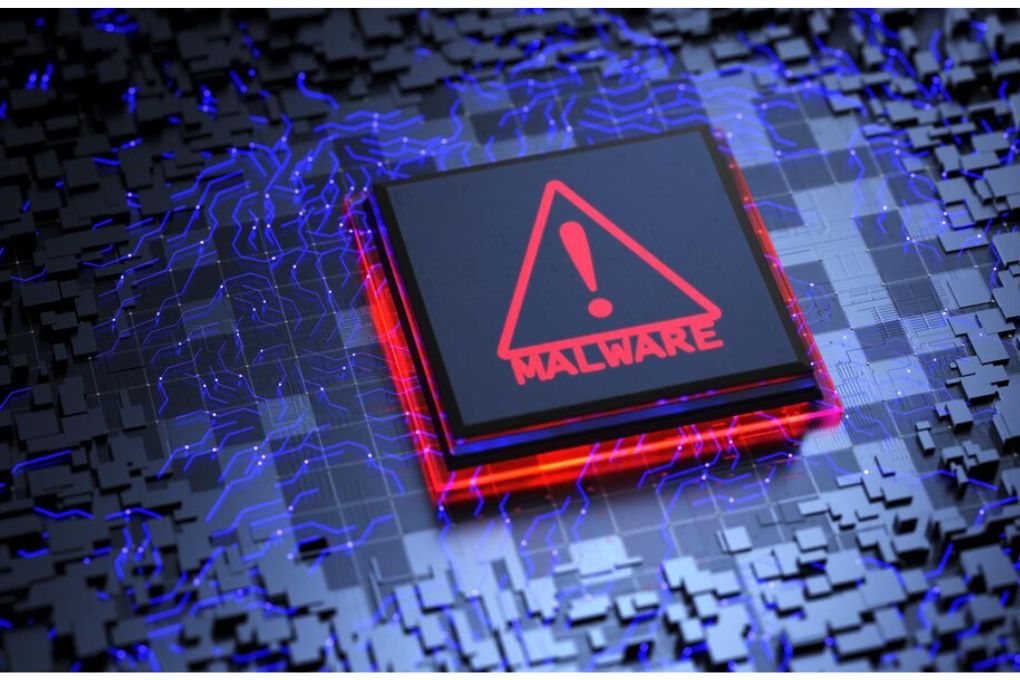 Malware:Browsing safely on the Internet requires knowing the risks and knowing how to detect them. You too can contribute to making the Internet a much safer place for everyone. Therefore, we are going to explain to you in a simple way what malicious software is and what you can do to prevent it from entering your devices.
What is malicious software ?
Every day a large amount of data enters your devices, such as your computer or  smartphone . File downloads, data transfers and received messages are stored inside. Even if you delete them, a trace will always remain in the most hidden records. Luckily, you can control what goes in and what doesn't.
Before clarifying this aspect, you should know what software itself is. To explain it to you briefly, we will introduce you to two concepts that often tend to be confused:
Software is a program or application that performs a certain function on your device .
A hardware is the physical part, that is, the computer, the mobile phone or any other support.
Regarding the first, it covers a large number of files of different types. They all have in common that they allow your device to execute a certain task. What you have to know, basically, is that the software is essential for you to be able to use your devices. Without them, it would be totally impossible.
Now, malicious software (also called malware ) is a program or data set created by a cybercriminal. Its objectives can be very diverse, but we highlight the following:
Steal data : It is very common for them to infect your computer to get your personal data. Information such as access passwords or bank accounts are the objective they pursue.
Corrupting files : This happens mostly on the computers of companies and entities. Sometimes, it is sought to stop its operation or damage it to bring down the entire computer system.
Impersonation : Cybercriminals steal personal data to pose as their victims. In this way, they can carry out their scams under another identity.
Despite all of the above, you should not be alarmed. The Internet can be a very safe place if you take the proper precautions. Fortunately, you have many protection programs and tips at your disposal to prevent this type of virus from entering your system.
Where can you find malicious software ?
Surfing the net is like going through a city: the important thing is that you know where you are going. If you are in control of your interaction with the online world , you will know how to choose safe environments and discard those that are not. Doing this obviously requires knowing a series of practices that you should not carry out.
in downloads
When you download a file over the Internet, you are allowing data created by someone else to enter your device. There are pages where it is recommended to download, such as the official pages or the pages of program developers. However, websites that offer music or movie downloads are not only illegal but also dangerous .
By email
What do you do when you receive an email from an unknown sender? Many times, we open it and consult what it contains. Other people dare to click on the links they find. You should never do this as they sometimes redirect to a download page to infect your device.
with attachments
If you receive an SMS or a message on your social networks with attached files and you don't know the sender, be wary. Sometimes they can contain an eye-catching text with a link. By clicking on it, you access a download page again and open the door to your computer or mobile phone to possible threats.
What types of malware are there?
Knowledge is the basis of security. Therefore, it is essential that you learn to identify the malware that can infect your computer. There are multiple types of malware , but these are the ones you should be aware of the most.
Virus
They are the best known. These are programs configured to do a certain action on your computer. Its consequences are very diverse, although the most common include data theft or file corruption.
trojan
It is a type of malware that works without you realizing it . While doing so, you leave the door open for other viruses to enter and continue to aggravate the problem.
Worm
In this case, viruses can enter your list of connected devices to replicate to them . Once they have entered several systems, they are activated at the same time to perform a certain action.
Spyware
It installs and activates without your knowledge to collect data and personal information. Some sophisticated systems can do this by tracking the order of keys you press to figure out passwords.
How do I know if my computer is infected with malware ?
The main symptoms to detect if they are present on your computer are the following:
Constant pop-up messages or advertisements appear when you are not browsing the Internet.
The speed is greatly reduced for no apparent reason or it crashes very easily.
It denies you permission to carry out actions or tasks that you have always been able to carry out normally.
You cannot save new files or modify the data of existing ones.
The device restarts without being told to, or the saved data is lost.
You receive too many spam messages in your email or SMS with fraudulent advertising.
Until several years ago, it was very easy to tell if there was malware on your computer. However, their sophistication has meant that they can now act without being easily discovered. Something similar happens with mobiles: in the past, they did not have Internet, so they were not susceptible to receiving malicious content. The progressive implementation of technologies in our daily lives requires that we all use them responsibly.
All of the above are symptoms that your computer has some type of malware . However, the best way to know for sure is to use an antivirus . In this way, you have the possibility to automatically scan all the files on your devices and detect if there is any malicious content.
How can I avoid malware ?
Fortunately, you can prevent this type of software from entering your device if you take the proper precautions. Below we show you several actions that you must put into practice so that your Internet browsing is comfortable and safe.
Beware of downloads
As we mentioned before, this is one of the main entry doors for viruses. Avoid music, movie or similar download portals (remember that they are prohibited) and buy the content on official websites. On your mobile phone, opt for official download sources for games and apps .
Install an antivirus
This advice is basic for a safe use of the Internet. You need to always have an antivirus with anti malware running and it must be updated to its latest version. In addition, it is necessary that you perform analyzes at least once a week. Prevention is the best solution to combat computer attacks.
Check out Google extensions
When you browse the web, do not trust those pages that ask you to install a . It is very common for a floating message to appear asking you to grant your permission. They will also indicate the need to install a certain program to continue on the web. Whatever the case, be wary.
Update your operating system
Frequently, we receive notices that it is necessary to update the main system of our computer or mobile phone. Most of the time we end up ignoring them, which is totally counterproductive . It is essential that you always keep it in its latest version, since it is the way that development teams have to improve the security of your digital devices.
Avoid questionable public networks
When you connect to a public network, you should keep in mind that you are sharing space with other people you don't know. Therefore, use only secure public Wi-Fi connections. You can detect them because they have a WPA-2 security protocol (you can check it in the properties of each network).
Browse secure web pages
The main danger for your devices is fraudulent web pages . A good method (although not infallible) to know if a network is secure is to check that it has these three elements:
The icon of a lock next to the link (once you have entered).
The name "https" (not "http") right at the beginning of the link.
The legal notice, which is the mandatory identification of the owner of the website (it usually appears in the lower area).
Beware of bots
In social networks, bots are accounts that pretend to be people you know. To do this, they steal your profile photo, biography and name. Then they send you a friend request and a message with infectious content. When in doubt, never accept a request from someone you don't know. If it's apparently a friend or friend, ask him directly (never through the social network).
Also Read : Why Do You Need Zero Trust Security?
About Author