Use Your Laptop Longer: Steps To a Longer Battery Life And a Second Life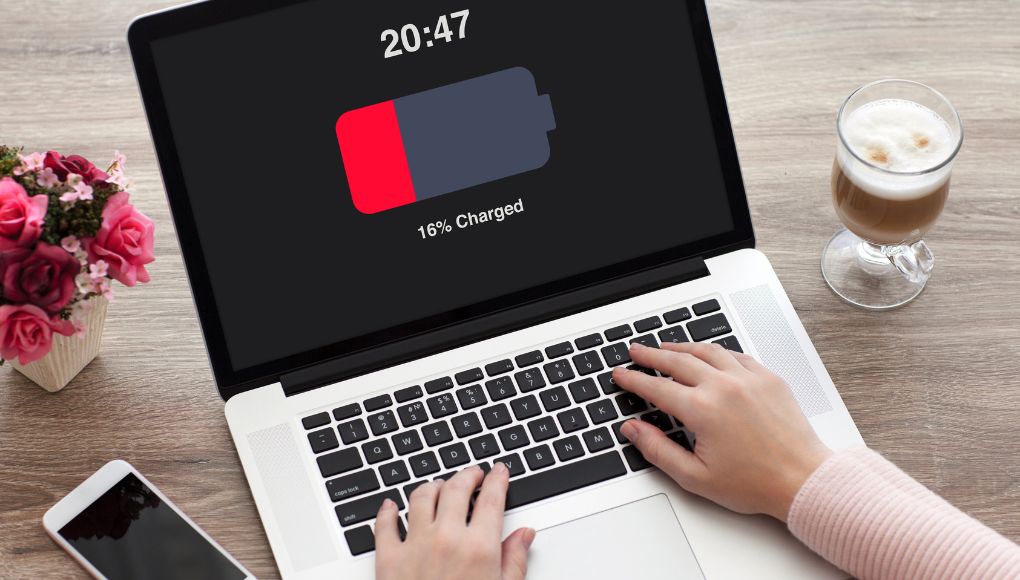 When purchasing a laptop, specifications such as hard drive capacity, RAM size and screen size are of paramount importance to users. Another aspect that significantly influences user satisfaction is battery performance.
However, due to continuous use in the home office and on the go, this is much more stressful than it used to be when we work online with numerous software applications, access cloud files, chat and stream. With many notebooks, the charging capacity and the service life of the batteries are therefore declining much faster today than in the past. Battery specialist Green Cell has put together tips on how to take proper care of the heart of the laptop – the battery – and thus extend its life considerably.
Should the battery eventually give out, then a new battery can breathe new life into the laptop or other devices. Such a »refurbishment« and the careful handling of devices is also becoming increasingly popular in terms of sustainability.
The pandemic has rapidly accelerated demand for computers and laptops. But global supply bottlenecks have meant that important components for building new devices are missing and current stocks are sold out faster and are traded at ever higher prices.
It is not only missing chips, but also batteries and many other important components. As a result, for many this Christmas there will be no new laptop under the Christmas tree. It is therefore important to maintain the service life of the devices for as long as possible.
All batteries wear out over time, but not always at the same rate. Tests by IFIXIT indicate that misused laptop batteries lose their lifespan up to 40% faster than properly used batteries – and that's within two years! The difference is huge and given the size of the global laptop battery market, it could have an equally large impact on battery eco-friendliness. So what to do so that the battery serves bravely for several years?
simple steps for the longest possible »battery life
There is a lot of good advice – but the really important ones can be found in this article. Using the laptop battery properly can not only save money but also protect the environment by producing less e-waste.
Watch out for energy guzzlers
Unused applications – Many useful applications start automatically after turning on the computer and remain active in the background. This leads to an unnecessarily high energy consumption of the battery. In addition to remote work or studying, we often use our laptops for games or films in the evening – this means additional applications and thus more energy. Check which application you really need and deactivate those that automatically start unnecessarily after the system starts.
Sounds banal, but makes a big difference! – Also check the screen brightness and consider whether reducing it affects your comfort when working on the computer. If not, it's worth reducing the brightness by at least two values. Although the image is clearer at a higher brightness level, a lower brightness level allows the computer to be used longer on a single charge. Remember not to overdo it in any way – you have to find the happy medium for yourself. The energy-saving mode also automatically dims the screen brightness during longer breaks.
Accessories that are not required, such as external drives or Bluetooth adapters, should be removed so as not to put additional strain on the computer.
Proper charging of the laptop battery
Avoid briefly charging the battery by just a few percentage points! – This is one of the most important tips. The lifespan of any battery is determined by a limited number of charge cycles – typically 500. Charging a battery that is only half-discharged will reach the manufacturer's specified limit faster – which in turn shortens its lifespan.
The notebook should be charged when the battery is about 15-20% charged and does not need to be disconnected from the charger when the battery is about 90% charged. Previous batteries ran the risk of overcharging – to avoid this, the power supply was cut off before the battery was fully charged. However, today's batteries are resistant to this. It is much more harmful to completely discharge the battery. Lithium-ion and lithium-polymer cells are very "sensitive to discharge". Frequent repetition of this process can irreversibly shorten the life of the battery or even damage it.
One should also pay attention to the condition of the battery after its removal from the laptop. An unused battery that has been put aside for a long time should also be charged. Storing a fully discharged battery for a very long time can prevent it from being recharged – so it pays to charge it every few weeks.
The right power supply is also important – incorrect parameters of a new charger can damage the battery during charging. which could force us to buy a new battery, a new charger or, in extreme cases, to repair the laptop. In some cases it may even be necessary to purchase a new notebook. Careless charging and operation therefore creates much more electronic waste and additional costs than using the battery as intended.
To reformat or not – not a question of philosophy!
The memory effect myth – Contrary to popular belief, new laptop batteries do not have a so-called "memory effect". So, fully discharging and then fully charging will not improve their capacity. On the contrary – such "formatting" can only damage the cells and thus shorten the life of the laptop battery.
Keeping Cool – The health of the battery is also affected by the working temperature. If the notebook regularly gets too warm during operation, for example when gaming, it is worth getting a cooling pad or enabling a better air supply to the fan.
Also Read : The Challenge Of Labor Flexibility
About Author